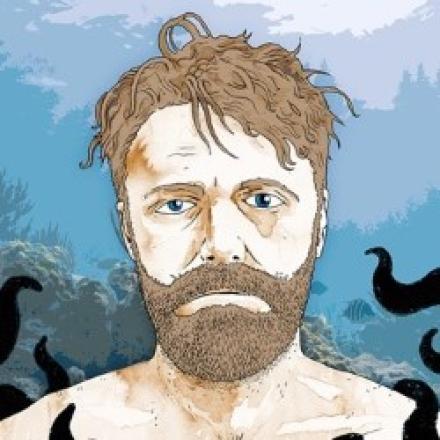 As the Edinburgh Fringe enters its second week shows that I'm hearing about can start to be divided into two distinct categories. The ones that publicists are pushing and the ones that critics and friends without a vested interest are starting to get genuinely excited about. The following are ten shows that people have mentioned to me that I'm determined to catch this week. All have had positive word-of-mouth from trustworthy sources. These are not the only highly-rated shows on the Fringe, of course. By the end of the week there could well be a completely new top ten to enjoy. And by the way, these are in no particular order.
Steen Raskopoulos, Underbelly, 8.10pm
Smartly constructed sketch comedy and a bit of audience interaction from this amiable Australian.
Kraken, Underbelly, 8.40pm
Physical theatre and clowning from Kiwi Trygve Wakenshaw (pictured above) who gave us Squidboy last year. This year's Dr Brown?
Joseph Morpurgo, Pleasance Dome, 5.10pm
Quirky character comedian does noir-ish narrative piece reportedly set in the long-gone 1980s. Called Odessa, which is almost my name so I have to see this. 
Alex Edelman, Pleasance Courtyard, 8.10pm
Nerdy, neurotic Jewish humour from this US-born, London-based young comic.
Alfie Brown, Pleasance Courtyard, 11pm
Non-conformist Brown gets better every year and always has something interesting to say for himself.
Rebecca Humphries, Fingers Piano Bar, 2.45pm
Have to declare an interest here. Critic-turned-publicist Julian Hall is promoting this, but I trust his opinion and she has just extended her run. And she's free – what have you got to lose but an hour of your life?
Liam Williams, Laughing Horse, 1.15pm
Eagerly awaited follow-up from breakthrough act from last year, as the dour northerner dissects the capitalist fantasy.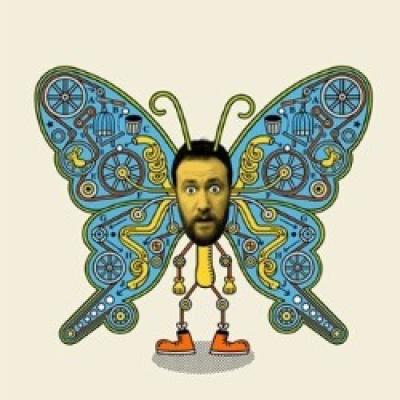 John Kearns, Voodoo Rooms, 5.05pm 
Foster's Best Newcomer 2013 returns with more hair-brained absurdism. 
Alex Horne, Pleasance Courtyard, 8.10pm 
Wonderfully inventive wordsmith (pictured right) apparently builds a contraption live onstage – and tells jokes too. 
Richard Herring, Assembly George Square Theatre, 10.45pm.
Slightly disappointed by his Rasputin play this year, but I fully expect RH to make amends in his playful stand-up set.