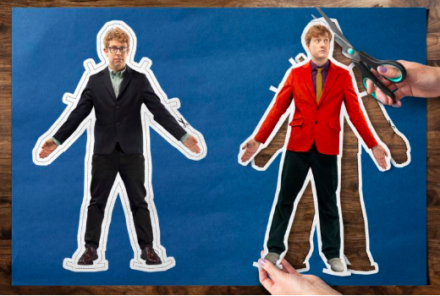 Hypothetical is back for a new series. In each episode, top comedians are posed increasingly absurd hypothetical situations by hosts Josh Widdicombe and James Acaster and scored on how well they would deal with them.
Over four rounds, two teams of comedians must think fast as they are faced with a series of completely made-up scenarios and interrogated on their approach to each one.
Host Josh Widdicombe poses the questions and interrogates the guests' methods, while James Acaster, as arbiter of the Hypotheticals, deals with the guests quibbles and queries and doles out the points. The result is a fast-paced, totally improvised comedy show that never lets its guests relax!
Inthe first episode if the new series Suzi Ruffell, Tom Allen, Sophie Duker and Desiree Burch are faced with a number of bizarre hypothetical scenarios and scored on how well they would deal with them. As ever, it's all improvised on the night so expect chaotic act-outs, quick costume changes and lots of laughs.
Hypothetical, Wednesdays from 10th February, 10pm, Dave (Catch-up on UKTV Play)