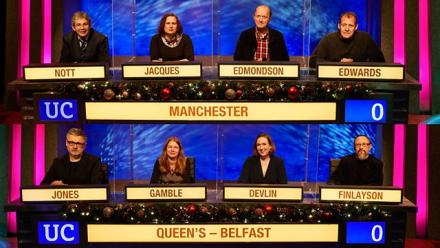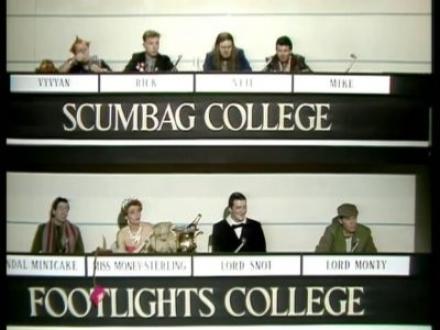 Life is due to imitate art this Christmas when Adrian Edmondson appears on a celebrity edition of University Challenge.
Edmondson, now 63, will be part of the team representing Manchester University when thay take on Queen's Belfast on Tuesday, December 22 at 7.30pm on BBC Two.
Edmondson famously appeared on University Challenge in The Young Ones episode Bambi when Scumbag College – Edmondson, Rik Mayall, Nigel Planer and Chris Ryan – took on Footlights College –Emma Thompson, Stephen Fry, Ben Elton and Hugh Laurie. The episode also featured Griff Rhys Jones as Bamber Gascoigne, Mel Smith, Alexei Sayle, Tony Robinson and Robbie Coltrane.
The quiz scene ended when Vyvyan (Edmondson) dropped a grenade on the rival team - unlike real life, in the sitcom one team appeared above the other, rather than side by side as it was in reality.
The irony of his appearance was not lost on Edmondson, who tweeted the news: "And lo, it came to pass, that on 22nd Dec on BBC2, television did eat itself." Edmondson met Rik Mayall when they both studied drama at Manchester University. Comedian Justin Edwards also appears on the same team as the Young Ones star.
It is not the first time, however, that someone who appeared in the famous episode, which first aired in May 1984, had a University Challenge connection. Stephen Fry appeared on University Challenge for real in 1980, representing Queen's College Cambridge. What a swot.
Watch a clip from the classic Young Ones episode below