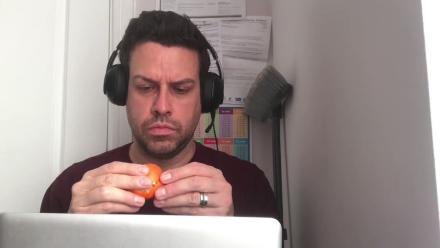 The man in The Room Next Door offers some interview tips to Minister George Eustice on the subject of Black Lives Matter.
"Are you going to answer this question or should she just be talking to the plant behind you?"
Michael Spicer is touring in 2021. Details and ticket link here.