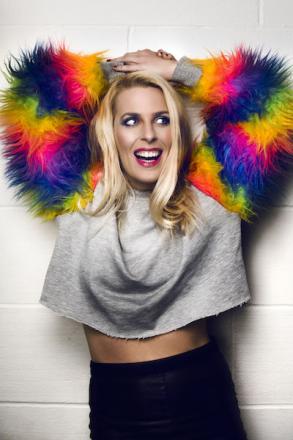 Sara Pascoe is a woman of many talents; writer, comedian, actor - there is nothing she can't turn her hand to which is why she has gone on a journey to discover and learn the most endangered jobs on earth.
Each week in this three-part series Sara Pascoe travels to a different country to meet the last people doing dying crafts and jobs in a bid to become a living filing cabinet for those soon to be lost skills. In Cuba she tries out the unique professions put at risk by the country's increased exposure to commercialism. Among the workers she meets are a mattress magician, a cigar factory reader and a family who climb giant coconut trees to make a local sweet.
When Sara heads to Georgia, a country that borders of Russia and the Black Sea, she gets an insight into how drastically it has modernised in the last decade. As the country moves into the 21st century, it threatens to leave behind some very unusual trades with a history going back hundreds of years. They include a gunsmith, a polyphonic singer and a guide at the Stalin Museum.
In her final journey Sara Pascoe, who married Australian comedian Steen Raskopoulos earlier this year, travels across Finland where she looks at the impact the changing climate is having on the future of the country's traditional jobs. In the south, Sara explores the timber trade by meeting a forest cleaner and a baker. In the north, where temperatures are increasing the most, Sara looks at Lapland's tourism industry by learning how to be ice carver and an elf in Santa's village.
Last Woman on Earth with Sara Pascoe, is made by Talkback, part of Fremantle in the UK. It was commissioned by Patrick Holland, Controller, BBC Two and Catherine Catton, Head of Commissioning, Popular Factual and Factual Entertainment. The Executive Producer is Laura Gibson, Creative Director of Talkback.
Last Woman on Earth with Sara Pascoe wlll be broadcast on BBC Two on Sunday, December 27, 9pm.