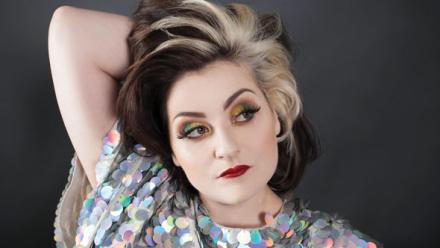 As seen on Live at the Apollo, Have I Got News For You and heard as the host of BBC Newsjack, Kiri Pritchard-McLean is bringing a very special stand-up show to BBC Radio 4 all about being a young adult in 2020 and not wanting to procreate.
Kiri wants the audience to be involved in the show. What fact or piece of information have you recently found out that made you feel like an idiot? For example, have you just realised that Place isn't an actual town you can visit? Successful ticket holders will be sent more information about how to get involved.
In order for the BBC to be able to record your reactions throughout, you will also be given access to our Virtual Audience Recording system, which will need to be opened in an up-to-date version of Google Chrome on a PC or Mac (tablets and phones are not currently supported). You will be able to hear reaction from all other audience members live. Audience members will be encouraged to react in the same way you would in a theatre - laugh, applaud and react whenever you want to, and when we mix everything together it will sound amazing.
Full instructions will be provided to successful applicants.
Before applying please ensure you have read the Online Premieres and Events Privacy Notice.