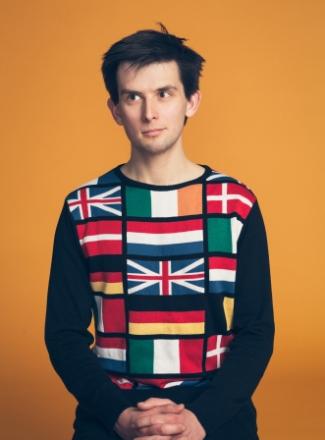 Comedian Kieran Hodgson's new clip sending up the latest series of The Crown has quickly been a big hit on social media.
In the quickfire sketch, entitled Bad TV Impressions, he portrays a number of characters in the Netflix series including Prince Charles, Margaret Thatcher, the Duke of Edinburgh, the Queen and Princess Diana.
It has only been up for one day but has already notched up over a million views on Twitter, being shared by numerous people including Gary Lineker, who called it "superb".
Hodgson is a familiar comedy face, having appeared in various television shows including Siblings, Count Arthur Strong and the film Alan Partridge: Alpha Papa.
He has been nominated for three Edinburgh Comedy Awards.
Watch Kieran Hodgson's Bad TV Impressions: The Crown Season 4 below