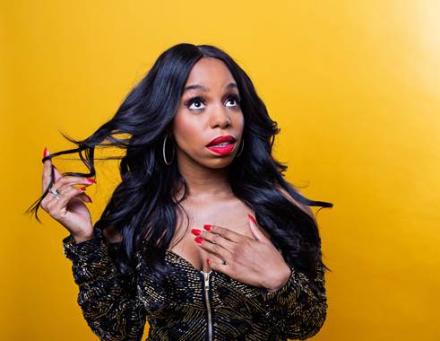 London Hughes' acclaimed show To Catch A D**k is to be released as a Netflix special. 
The show, in which Hughes takes a long, hard look at the ups and downs of her love life, was nominated for an Edinburgh Comedy Award.  
Kevin Hart will serve as an Executive Producer alongside Leland Wigington, Bryan Smiley and Tiffany Brown for HartBeat Productions. 
Troy Miller serves as an Executive Producer for Dakota Films.
The special is directed by Kristian Mercado (Sam Jay: 3 In The Morning). 
Hughes said: "I'm thrilled to be working with the legend that is Kevin Hart, and I'm so excited for the world to see this special! After the crazy year we've had, we could all do with a good laugh and some good d*ck." 
It has also recently been announced that Hughes will co-host new show The Netflix Afterparty alongside David Spade and Fortune Feimster.
LONDON HUGHES: TO CATCH A D*CK WILL PREMIERE GLOBALLY ON NETFLIX ON DECEMBER 22, 2020