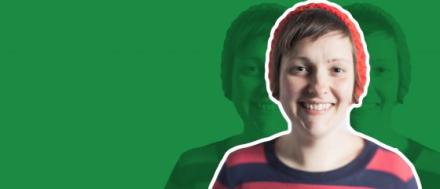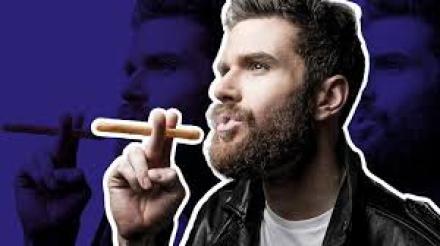 Soho Theatre has signed a three-series deal for 'Soho Theatre Live' with Amazon Prime Video, bringing the company's signature comedy to Prime Video's UK audiences from next month. Soho Theatre Live Series 1, available from 3 December, will feature 11 existing comedy films from Soho Theatre On Demand and Series 2 and 3 will each feature 10 new shows, to be announced, filmed and broadcast in 2021.
Soho Theatre is London's most vibrant producer for new theatre,  comedy and cabaret. Since opening 20 years ago, it has become the place to see some of the finest comedy acts in the world, ranging from influential early work from many of today's biggest stars to innovative award-winning and critically-acclaimed shows. Over that time it has regularly been named as the top venue to see live comedy (Evening Standard, Time Out).
Mark Godfrey (Executive Director) and David Luff (Creative Director) at Soho Theatre said: "We're thrilled to sign this three-series deal with Amazon Prime Video. It's part of our commitment to connect the work of the brilliant performers on our Soho stages to much wider audiences. We're looking forward to introducing some of our existing filmed shows to Amazon Prime Video audiences now, and to invest in a further 20 new comedy shows to be filmed for Series 2 and 3."
Available on Prime Video from 3 December, Soho Theatre Live Series 1 features award-winning comedians filmed at Soho Theatre over the last five years, including Aditi Mittal, Dane Baptiste, Jen Brister, Jessie Cave, Joel Dommett, Josie Long, Lazy Susan, Nish Kumar, Panti Bliss, Rhys James and Shappi Khorsandi.
Soho Theatre ordinarily plays to live audiences of 250,000 a year in its iconic Dean Street venue, at the Edinburgh Fringe and beyond. Since its temporary closure due to Covid-19 Soho Theatre relaunched its online platform, Soho Theatre On Demand globally in Spring 2020 when Phoebe Waller-Bridge and the National Theatre brought back the live recording of the original Fleabag play to both Soho Theatre On Demand and Amazon Prime Video (UK and US) for a limited time to benefit communities affected by coronavirus. 
Soho Theatre Live Series 1 – available from 3 December on Amazon Prime Video (UK)
Aditi Mittal: Mother of Invention
Aditi explores what it means to be a trailblazer and to win awards for 'Fempowerment' in this bumbling love letter/confessional to the original 'fempowered' woman in her life: her mother.
Dane Baptiste: D.A.N.E. – Discussions About Nothing and Everything
Dane is at his brilliant best in bringing you some of his favourite, previously unseen material (you lucky thing you).
Jen Brister: Meaningless
Jen's the best at a hilarious rant and she uses her skills to rail against period poverty, the perimenopause and why her Mum needs to get out of her bloody house.
Jessie Cave: I Loved Her
Jessie opens up her DIY heart and explains in definitely too much detail her insecurities, jealousies, fantasies and her exact current relationship status.
Joel Dommett: Pretending to Smoke with a Breadstick
Joel's got a lot of brilliantly ridiculous stories to tell, from the mishaps of his dating life, the pranks he used to play on his Grandad, and that infamous catfishing scandal.
Josie Long: Cara Josephine
Josie's a cult optimist and she's bringing you a little bit of sunshine in one of her most personal shows to date – about love and being as outdoorsy as a bear.
Lazy Susan: Forgive Me, Mother!
Lazy Susan bring you their brand of laidback, inventive sketch comedy. Forgive Me, Mother! is mostly about what it means to be a woman these days, but some of it is about dogs etc.
Nish Kumar: Ruminations on the Nature of Subjectivity
Nish discusses the woes of his pun-able name, that awkward time he saw a film with his father that featured some pretty graphic sex scenes, and his innate inability to do sports as a kid.
Panti Bliss: High Heels in Low Places
Panti's inviting you into her gender-discombobulating, stiletto-shaped world to tell the story of 'Pantigate' – how a speech went viral, was remixed by the Pet Shops Boys, and caused a parliamentary meltdown.
Rhys James: Forgives
Rhys' show Forgives is another stellar mix of gags, stories and poetry (which is cool and definitely not pretentious).
Shappi Khorsandi: Live in Soho
Shappi talks about what it means to be addicted to stand-up, having a father who is more controversial than her, and that time she brought a pudding to a red-carpet event.