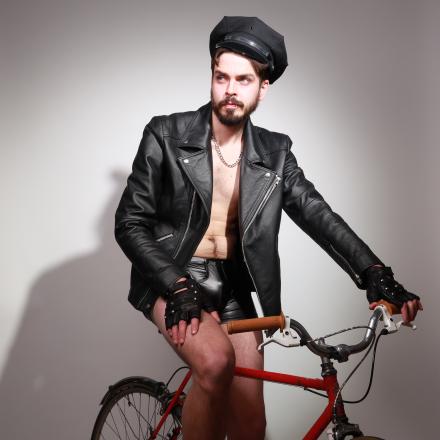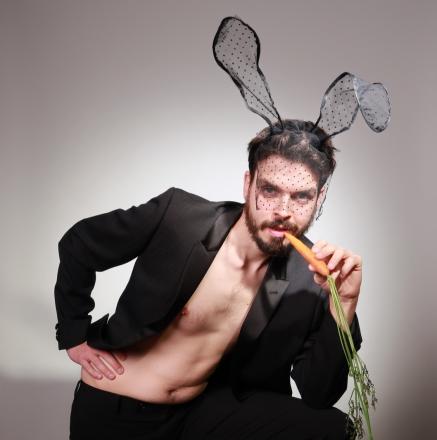 Comedian Joz Norris has decided to retrain as a Sexy Pin-Up Model in order to survive the impact of coronavirus on his industry. To start his new career he is launching the 100% Official Joz Norris Sexy Calendar to raise money for Turn2Us, a charity that supports people across the UK with financial hardship. More about Turn2Us can be found here.
You can have a free sneak preview of this pictures here. You'll have to pay to see more.
Mark Watson's recent 24-hour online show the Watsonathon also raised money for Turn2Us. 
Norris said: "Obviously, comedy's having a bit of a 'mare at the moment, so I've decided to follow Rishi Sunak's advice and retrain as a pin-up model. I'm delighted to launch my new career with the 100% Official Joz Norris Sexy Calendar. The Calendar is designed and photographed by the wonderful Miranda Holms, whose imagination and artistic flair have really helped me get to grips with my new job. It includes 12 themed seasonal photos of me in my new role as a Sexy Pin-Up Model. And because a lot of people besides us comedians are watching their incomes and livelihoods disappear before their eyes this year, 50% of all proceeds from the Sexy Calendar will be donated to Turn2Us."
More information about the calendar, including how to purchase copies via Ko-Fi donation, can be found here.
Pictures: Miranda Holms