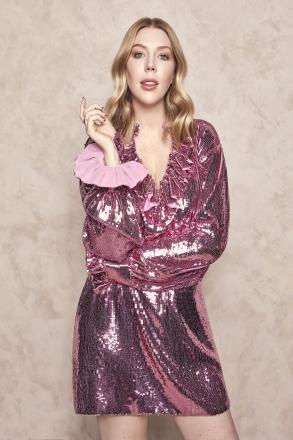 The live comedy circuit has taken a battering in 2020 with gigs being cancelled and clubs shutting their doors. And with a second lockdown imminent it is not looking good for the next month. But comedy does not give up that easily. After Zoom shows, drive-in shows, shows in fields and socially distanced shows, a number of full tours have been announced for 2021, with the hope that something approaching normal life will have returned by then. However normal it is though, we will still need to laugh. Maybe, after 2020, more than ever. So here is a pick of the best new tours currently lined up for 2021. 
Katherine Ryan
Hot on the heels of her hit Netflix series Duchess, Ryan returns to stand-up with a major nationwide tour that already stretches from 2021 to 2022. Ryan has always been a champion of being a single parent, but recently married her childhood sweetheart. Find out how she reconciles single parentdom and wedded bliss in her new show Missus. Dates here.
John Bishop
Superstar Bishop already had a work-in-progress tour planned when lockdown hit. Those postponed try-out dates are now going to be followed by his latest mega-trek. His Here, Right Now tour will start in September 2021 and continue into 2022. Dates here.
Sindhu Vee
Rising star of television, Vee was one of the first comedians of colour to host Live at the Apollo. Since then she has gone from strength to strength with her largely autobiographical material about coping with everything from a big, demanding family to having a haircut when you cannot remember the stylist's name. Dates here
Reg Hunter
Always controversial, always outspoken, the UK-based American will certainly have plenty to get his teeth into when he tours next year with Bombe Shuffleur. Expect Hunter to have some views on climate change, mass unemployment, economic pandemics, global fascism. And knowing Reg that will just be before the interval. Dates here.
Laura Lexx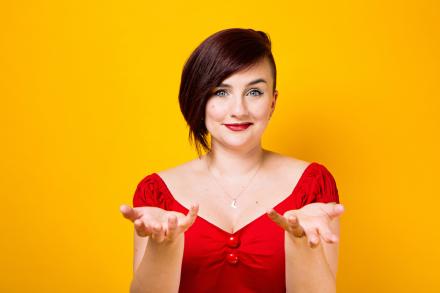 Brighton-based Lexx has had as good a lockdown as you could hope for, professionally speaking. A random tweet imagining a relationship with Liverpool manager Jurgen Klopp went viral and landed her a book deal. Klopp Actually is out now. Lexx resumes her postponed tour later this year with gigs that will be socially distanced as long as those measures are in place. Dates here.
Rob Brydon
We all loved Rob Brydon in The Trip alongside Steve Coogan, now he goes solo to channel his inner light entertainer. For Songs and Laughter there will be jokes but he will also be joined onstage by an eight-piece band. If there was ever a justification for his Tom Jones impersonation this is it. Dates here.
Jenny Eclair
One of the greatest female comedy pioneers of the last three decades Eclair won the Edinburgh Comedy Award back in 1995 with a fearless stand-up show and she is just as unedited now. In SIXTY! (FFS!) she will be doing one date for every year of her life. Hopefully it won't be postponed, but if it is she will no doubt do 61 dates so that the title still fits. Dates here.
Clinton Baptiste
It is a long time since Alex Lowe appeared in Phoenix Nights as dubious psychic Clinton Baptiste, but, if anything, he has become more popular in the intervening years, building up a big cult following. He was mid-tour when the pandemic struck, but these are not just rescheduled dates, this is a brand new show. In Stratospheric Baptiste reveals how he plans to heal the world, which sounds like just what is required right now. Dates here.
Mo Gilligan
When I interviewed Mo Gilligan a couple of years ago he had only just given up his job selling jeans in a Covent Garden clothes shop. I knew he was going to be a star but I didn't realise how big a star he would be. Somehow he has found time between countless TV appearances to fit in the UK leg of this world tour. Dates here.
Michael Spicer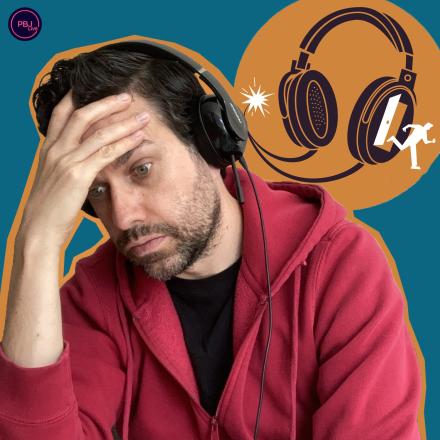 Spicer 's Room Next Door man, who offers hapless politicians tips via an imaginary earpiece has become essential Youtube viewing. He now steps out onstage turning an online hit into a full show. But will someone be in the wings feeding him his lines? Dates here.
Daniel Sloss
Forthright stand-up Sloss has certainly not been idle during lockdown. He was one of the first comedians to do drive-in gigs and he has already started touring his latest show, HUBRIS, playing socially distanced gigs around the country. There are lots more dates to come in 2020 and then the tour continues well into 2021, with shows not just in the UK but abroad too. This weekend he is at The London Palladium – the first post lockdown shows there – followed by a run at the Clapham Grand. Dates here.
Stewart Lee
Lee's last show, Snowflake/Tornado, had a lot in it about Brexit. His tour should have finished by now but for obvious reasons it hasn't. And for equally obvious reasons it will need updating in 2021. Hence this work in progress run to roadtest new gags before he hits to road. Dates here.
Bill Bailey
The wizard-y star of stand-up can currently be seen on Strictly Come Dancing, which nobody in their right minds would have predicted a year ago. But then again this has been something of an unpredictable year. We can certainly expect a mix of music and comedy in his new show, and, who knows, maybe a spot of ballet too. Dates here.
Omid Djalili 
Omid Djalili has called his new tour Good Times. His performances are famed for their playful wit - with routines that range from the provocative to the silly. His stand-up style is highly energetic, incredibly passionate and supremely entertaining. Let's hope for Good Times for everyone in 2021. Dates here.
Katherine Ryan picture: Carla Guler
Laura Lexx picture: Kara Gowlett