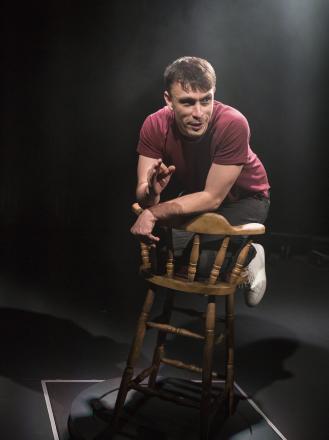 Richard Gadd and the Baby Reindeer team have won the Outstanding Achievement in an Affiliate Theatre in the Oliver Awards tonight.
The show premiered at the Edinburgh Fringe before a run in London at the Bush Theatre.
It was due to open at the Ambassadors Theatre in London until Covid19. 
Gadd has promised that the deeply personal show will be back.
Gadd won the Edinburgh Comedy Award in 2016 for his show Monkey See Monkey Do.
The socially distanced ceremony, with many winners accepting their awards online, was hosted by Jason Manford.
Emilia won Best Entertainment or Comedy Play Award. It was written by south London-based playwright Morgan Lloyd Malcolm who was once at a Daniel Kitson gig in New Cross where he agreed to pay the repair bill for her car. Read about this here.
Picture: Michael O'Reilly