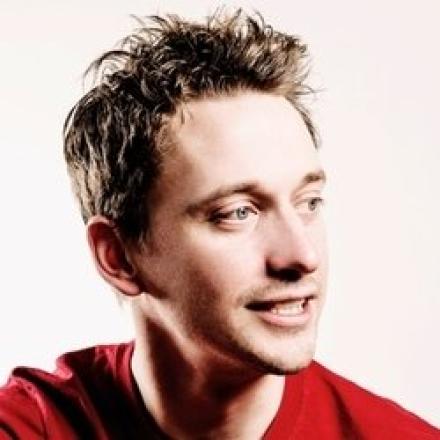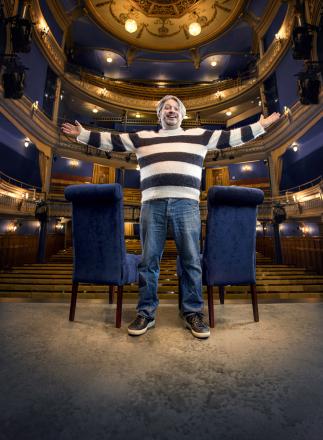 Richard Herring is to be interviewed by John Robins next weekin a twist on Herring's podcast series.
This will be the 300th episode of his Richard Herring's Leicester Square Theatre Podcast series and the recording will take place at the Bill Murray pub in Islington on the afternoon of the 20th October. There will be a very limited number of seats for RHLSTP superfans who have come to lots of the live shows. If you think you qualify for this and are free that afternoon and able to get to Islington then please email 
[email protected]
The video version of the interview will be released online as quickly as possible, with some bonus content and making a small charge. All the money raised through this will go to Refuge. If you have enjoyed the 8 years of RHLSTP and would like to give a fiver to charity then that would be great. The show will be released for free in early November for those of you who can't or don't want to donate.
As John Robins put it on his twitter feed: "So excited to be interviewing @Herring1967 next week on John Robins' Richard Herring's Leicester Square Theatre Podcast From The Bill Murray. Or as the cool kids call it JRRHLSTPFTBM (JRRHLSTPFTBM!) I need your personal emergency questions for Rich, post them below!"
To which Robins' Radio 5 partner Elis James replied: "I've got a question for Richard. What sort of problems did he encounter being the slightly more chilled out one in a double act?"
Richard Herring is one of the contestants on the new series of Taskmaster, which starts on C4, yes, that's C4, on Thursday, October 15 at 9pm. His new book, The Problem with Men: When is it International Men's Day? (and why it matters), is published on November 5. Pre-order here,