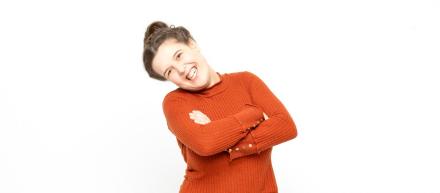 Comedian Rosie Jones' new C4 travel series. Mission: Accessible, in partnership with Visit England, launches this week. Across four episodes, Jones will travel with a fellow comedian pal across the country, helping to find an accessible staycation requested by a member of the public.
The first episode launches on Thursday, October 15 on Channel 4's YouTube channel. In the opener Rosie Jones is tasked with planning a big, gay weekend in Brighton for amputee, Daniel. But can she, and fellow comedian and Brighton resident Maisie Adam, figure out an accessible way for him to let loose and, crucially, will they find him a big-bottomed boy? 
The shorts were produced by Rockerdale Studios.
Watch The First Episode Of Rosie Jones' Mission: Accessible below
Rosie Jones is on Question Time on BBC One on Thursday, November 12.