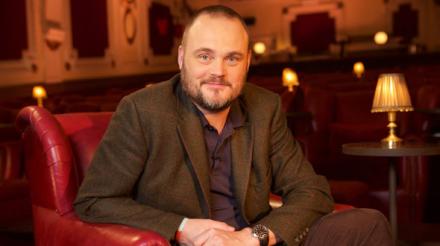 Al Murray is to make a new sketch show.
Al Murray - Totally Out Of Character will be recorded for BBC Radio 4 with a virtual remote audience and you can apply for free tickets below.
In the show Murray appears as someone you've rarely seen or heard before... himself. But who is he? After all this time playing a character, Al has decided to put his pint glass down and reveal the man behind the Pub Landlord. Based on the things people shout in his general direction on the street, plenty of folk think they know the real Al, but how right are they? Join us to find out!
You can apply for a maximum of one ticket.
Successful applicants will be invited to watch and listen to the live recording using Zoom.
In order for the BBC to be able to record your reactions throughout, you will also be given access to our Virtual Audience Recording system, which will need to be opened in an up-to-date version of Google Chrome on a PC or Mac (tablets and phones are not currently supported). You will be able to hear reaction from all other audience members live, so we hope that even though you are probably sitting at home, we can try and recreate the feeling that you're part of a live audience! Audience members will be encouraged to react in the same way you would in a theatre - laugh, applaud and react whenever you want to, and when we mix everything together it will sound amazing!
Full instructions will be provided to successful applicants.
Scroll down here to apply for tickets for the recording on Saturday, October 31.
Before applying please ensure you have read the Online Premieres and Events Privacy Notice.