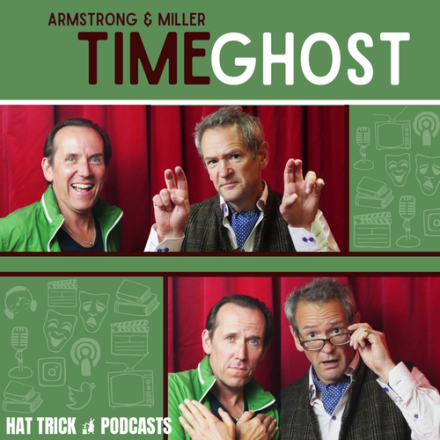 Alexander Armstrong and Ben Miller have reunited for a second series of podcast 'TIMEGHOST', which launches today (Wednesday 23rd September). It sees old colleagues and cultural commentators Martin Bain-Jones (Alexander Armstrong) and Craig Children (Ben Miller) get together again to discuss the current cultural 'scene' and what indeed is the Geist of the current Zeit. Often without even having seen, watched or even heard the events or works they are commentating on...
President Kanye West, cancel culture, Tom Cruise and Elon Musk's upcoming joint venture, Donald Trump's memory skills and the appeal of a good box set.... No cultural stone was left unturned in the first series of this podcast.
In the opening episode of the second series, some of the cultural hot potatoes dissected include Sasha Swire's new tell-all memoir, Carole Baskin's performance on Dancing With The Stars and the subsequent ad break appeal from her ex-husband's family and a bit of a general Peter Crouch love-in from the duo.
Timeghost is the first time the comedy duo have collaborated on a major project in over a decade, following a more recent one-off appearance, as hosts of HRH The Prince of Wales' televised 70th birthday celebration 'We Are Most Amused and Amazed' on ITV1.
On the second series of Timeghost, Armstrong and Miller said: "We had such a good time reviving the characters of Martin and Craig for the first series of this podcast and can't wait to crack some more cultural nuts for the second series – Tiger King, the reopening of McDonalds and Zoom socialising; it really has been a year for high culture."
Timeghost is produced by Claire Broughton and Andy Goddard for Hat Trick Podcasts.
Listen here.