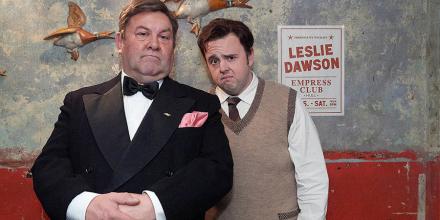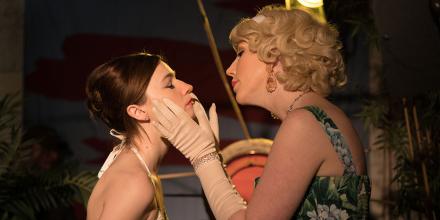 The fourth run of Sky Arts' acclaimed Urban Myths series will be available for anyone to watch who has access to free digital channels this autumn. Sky is making the channel free to non-subscribers from September 17 and Urban Myths will be among the viewing highlights
The quartet of episodes will fictionalise some of the most peculiar stories to have ever leaked out of Hollywood, the music industry and the worlds of art and culture. The latest series features stars including Steve Pemberton, Robbie Coltrane, Kara Tointon and Katherine Ryan.
Philip Edgar-Jones, Director, Sky Arts, said: "There's never been a stronger need or demand for the arts, nor a more important time to champion and celebrate creativity. That's why we're throwing open the doors to make Sky Arts free for everyone with our renewed focus and mission to increase accessibility and participation across the arts."
Sky Arts will be available for everyone on Freeview channel 11 and Freesat channel 147 from 17 September
The new Urban Myths episodes are as follows:
Urban Myths: Les Dawson's Parisienne Adventure (pictured)
Written by and starring Steve Pemberton alongside John Bradley and Mark Addy, this episode tells the story of the well-loved stand-up comedian's adventures in Paris in the mid-1950s, where whilst pursuing a dream of becoming a novelist, Dawson became a pianist in a brothel. Steve Pemberton plays Jean Paul Sartre.
Urban Myths: Joan Rivers & Barbra Streisand (pictured)
Starring Katherine Ryan and Jessica Barden, this episode, written by Sue Perkins, is based on Joan Rivers' recollections of play she starred in with Barbra Streisand, which Streisand has remained tight-lipped about. A sixteen-year-old Barbra Streisand (Barden), is in rehearsals for Driftwood, an off-Broadway play, when a woman, dressed head to toe in fur, bursts through the door. She's Joan Molinsky, although the world will soon come to know her as Joan Rivers (Ryan).
Urban Myths: Hendrix & Handel
Starring David Haig, Zach Wyatt, Jonny Sweet and Kara Tointon. Housemates separated by time, Jimi Hendrix (Wyatt) and George Frideric Handel (Haig) grapple with the stresses of the music business in this funny and intimate portrait of two eccentric musical geniuses and the events leading up to a transformative moment when Jimi saw Handel's ghost. Written by Cara Jennings and Sophie Trott. 
Urban Myths: Orson Welles in Norwich
BAFTA-winning Robbie Coltrane OBE takes on the dulcet tones of Orson Welles, in the story, written by Matthew Broughton, of how the great star briefly went missing in Norwich in 1972 whilst working on F for Fake, a faux documentary now regarded as his last masterpiece. Also starring Craig Ferguson and Saoirse Monica-Jackson.