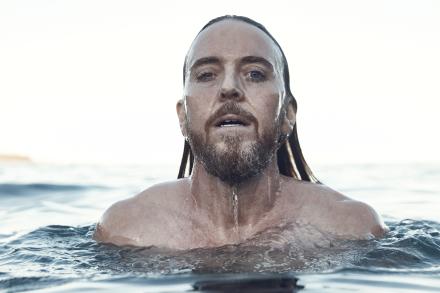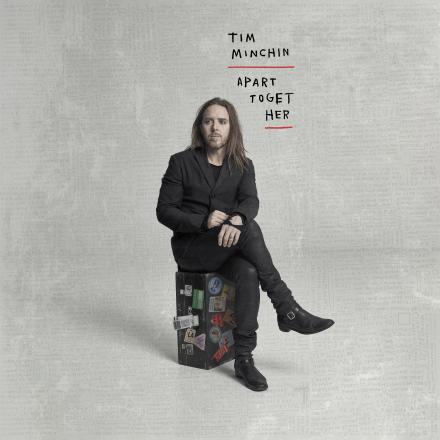 Tim Minchin's new album Together Apart is out on November 20

, via BMG.
 
'Apart Together' is the third song to be released from - and the title track of - his forthcoming album and is inspired by a story on LA radio station KCRW about an elderly couple in their mobile home who died of hypothermia in each other's arms. 'Apart Together' tenderly teases out the improbable beauty of such an outcome, and frames it in an exquisitely pensive setting. 

Listen to 

'Apart Together' 

[
HERE
].


 
"From the outset," said Minchin, "if you enter marriage wholly accepting that it's a commitment to watching each other decay, there's something far more beautiful in that than the greeting-card depiction of love that it's overturning."
 
These exciting announcements come after Minchin opened and closed the illustrious 

BAFTA TV Awards 

which were broadcast on 

BBC One

 last month, at which he delivered a "hilariously bleak" (
NME
) bespoke original song to open proceedings and performed 

'Carry You'

 as the finale, the song featured in the critically acclaimed TV series Upright, a Foxtel/Sky Atlantic production which Tim wrote, directed and starred in. The eight-part series follows two misfits thrown together by chance in their quest to get a precious piano from one side of Australia to the other. 'Carry You' also appears on Apart Together.
Tim Minchin Performs Hilarious Original BAFTA Song | BAFTA TV Awards 2020
Tim Minchin Performs 'Carry You' at BAFTA TV Awards 2020
Tim Minchin is a veritable creative genius; he's enjoyed worldwide success as a musical theatre composer-lyricist for the stage musical adaptation of 

Groundhog Day

 with Danny Rubin (who wrote the original screenplay). Following its hugely successful and acclaimed limited run at The Old Vic, London, in the summer of 2016, the show also had a run of successful shows on Broadway.
 
Minchin also wrote the music and lyrics for a stage adaptation of Roald Dahl's 

Matilda 

which went on to become one of the most critically and popularly successful musicals of the last 20 years, winning more than 

85 international awards

, 

16 for Best Musical

, including a 

record 7 Olivier Awards

 and 

5 Tony Awards

 as well as 

GRAMMY nomination

 for the 

Matilda Broadway Cast Recording

.
 
Minchin, one of the most successful comedians of his generation, has sold hundreds of thousands of tickets to live shows in Australia, the U.K. and the US with 

Time Out

 calling him "a musical genius and quite unlike anyone else out there." His last U.K. tour at the end of 2019 saw him play 22 shows including 6 sold out nights at London's Eventim Apollo. 

The Times

 describe Tim as "a genuine musical virtuoso, whose songs are constructed and sung with an attention to detail that would make Rufus Wainwright sit up and look nervous. And that's even before we get to the jokes". That it has taken Minchin until now to release his first "proper" album speaks volumes about the twists and turns his career has taken since he made the 14,500-mile journey to London from Perth in the hope of finding an audience for a kohl-eyed, shock-headed musical comedian.
 
Minchin's first single of 2020, '

Leaving LA

' was acclaimed by 

NME 

and his second single was equally well-received; '

I'll Take Lonely Tonight

' was praised by 

Rolling Stone, The Guardian 

and the

 I Paper.


 
The album will be available on CD and translucent red vinyl. The official artist store features bundles and an exclusive transparent ultra-clear with opaque red vinyl. Both vinyls come with gatefold packaging containing a 24-page booklet with illustrated lyrics and a poster. The album is available for pre-order 
HERE
.
 
Listen 
HERE
 to 'Apart Together', Minchin's debut album, of the same name is available to pre-order and will be released 20 November.
Pictures of Tim Minchin: Damian Bennett