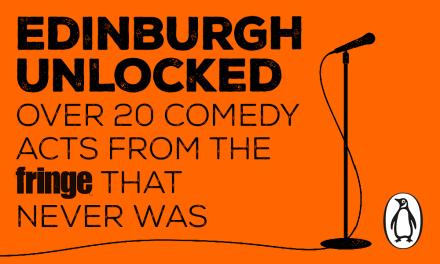 Ivo Graham, Sofie Hagen, Lou Sanders, Dane Baptiste, Jessie Cave, Jordan Brookes, Fern Brady and John Kearns are some of the acts who feature on a new audiobook offering a flavour of what this year's Edinburgh Fringe might have been.
Penguin's audio comedy festival features acts who would have performed at the Edinburgh Festival Fringe 2020, developed in association with the Edinburgh Festival Fringe Society.
Containing nearly eight hours of hilarious original material from some of the finest comedians on the circuit, listeners can laugh along as Jordan Brookes (Winner of Edinburgh Comedy Awards 2019) takes you on a disastrous guided meditation session, Sofie Hagen (Comedy Central, Live from the BBC) lifts the lid on her Westlife fan fiction days and just as Shakespeare did during the plague, Ivo Graham (Have I Got News for You, Mock the Week) tucks into his version of King Lear during the lockdown. 
Featuring household names, through to debut acts, compered by Scotland's very own Fern Brady (8 Out of 10 Cats, The News Quiz), Edinburgh Unlocked is the unmissable comedy festival that you can attend without leaving your living room.
Full Cast: Ivo Graham, Sofie Hagen, Fern Brady, Dane Baptiste, Jessie & Bebe Cave, Jordan Brookes, Lou Sanders, John Kearns, Jen Brister, Christopher Bliss, Michelle de Swarte, Sheeps, Glamrou, Giants (Fjord), Crystal Rasmussen, Jen Brister, Chloe Petts, Anna & Helen, Kemah Bob, Leo Reich, Jake Farrell, Yuriko Kotani, SHELF, Mo Omar.
Released on August 6. Pre-order here.
Please note this contains adult themes and content.