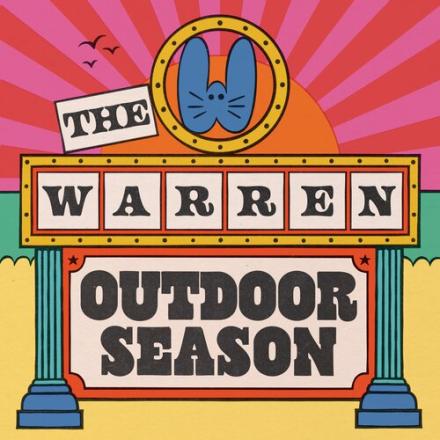 Brighton Fringe favourites The Warren are hosting an outdoor comedy and theatre festival on the beach running from the 5th August - 5th September. Having only got the go-ahead from the Brighton and Hove Council a few weeks ago, The Warren are pulling off the gigantic task of building a 300 seat, socially distanced venue from scratch to bring live comedy back to Brighton.
The line-up will include
 award-winning shows 
Privates: A Sperm Odyssey 
and 
Blue Planet III and stand-up comedy shows
featuring local comics Laura Lexx, Angela Barnes and Simon Evans and others including Dane Baptiste, Suzie Ruffell, Rachel Parris, Marcus Brigstocke, Andy Parsons, Milton Jones and more. Most nights are compered by Stephen Grant.
Privates: A Sperm Odyssey is a tale of three sperm on an adventure as big as life itself. These plucky Privates must survive basic training, hostile white blood cells and the most dramatic ejaculation sequence ever seen onstage to be the first to fertilise the egg and become a beautiful baby. It's Saving Private Ryan meets a year 9 sex education lesson you will never forget. The cast features Luke Rollason, Christian Brighty and Tom Curzon, three students of the clown school L'Ecole Philippe Gaulier. 
Blue Planet III is the award-nominated aquatic adventure for all ages – a homemade nature documentary made by two idiots at the BBC. Put on your polar ice caps and climb aboard to save the seas! A family comedy show featuring swashbuckling swordfish, hammerhead and spannerhead sharks, wailing whales and nasty things that lurk at the bottom of the sea...
Tickets and line-ups here.