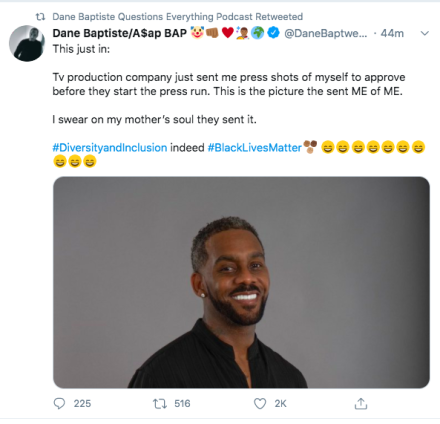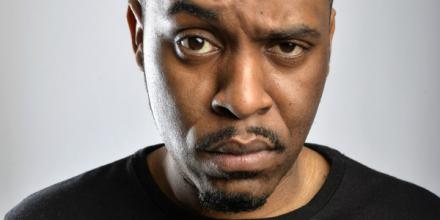 Actor/comedian Dane Baptiste has been sent a picture of himself for him to approve for a press announcement. Except that he was sent a picture not of himself but of actor/comedian Richard Blackwood.
Baptiste, who has recently been very outspoken on the subject of diversity in broadcasting, tweeted the picture and wrote: 
"This just in: Tv production company just sent me press shots of myself to approve before they start the press run. This is the picture the sent ME of ME. I swear on my mother's soul they sent it. #DiversityandInclusion indeed #BlackLivesMatter"
Twitter went mad, with fellow comedians including Katherine Ryan, Rufus Hound, Mae Martin and Russell Kane expressing dismay. Many just said "Fuck" or "WTF", while actor Noel Clarke, who recently drew attention to the fact that he was absent from a film poster despite his name being featured, replied: "Bro!! I wanna say this isn't real. But sadly I know it is. It never ends. #BLM"
Baptiste added: "This is not funny, but I swear by all that is divine That this isn't a joke. This is why representation matters. B/C if you've only seen Richard and Lenny over 40 years, how would you know British comedy industry; give me my respect. It's embarrassing now." He later added: "I meant this IS funny".