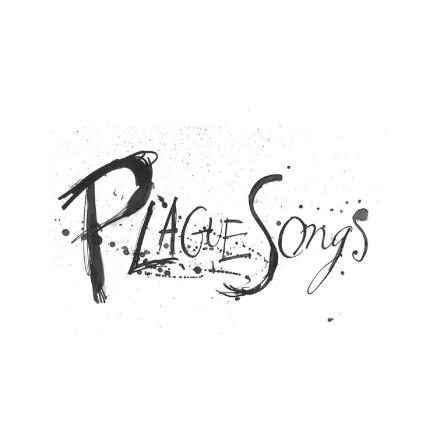 Satirical cartoonist Martin Rowson has written challenging lyrics in response to the political and social climate surrounding the pandemic for a new album entitled Plague Songs by musician/producer Jon Tregenna. 
Among those also contributing to the album are Peyvand Sadeghian, David Charles, Jane Williams, Celyn Jones, Jack Klaff. Jude Cowan Montague, Aubrey Parsons, Andrew Neil, Kath Tait, Steve Furst, John Bonham-Carter, David C. Thomas, Miranda Harrison, Glyn Pritchard and Matt Armstrong.
Martin Rowson met Jon Tregenna in 2014 during the Laugharne Weekend in South Wales when Jon was accidentally running the iconic Brown's Hotel, the favourite haunt of Dylan Thomas. Martin painted caricatures of performers and locals on the outside walls of Brown's Hotel in exchange for several pints of Guinness.
Their friendship was cemented when, during another Laugharne Weekend a few years later, they appeared at the Laugharne's Got Talent variety night singing 'Two Little Boys' backed by Keith Allen's ad hoc band. On the 18th May this year they discussed a lockdown project, where Jon would set Martin's Covid poems to music, and so Plague Songs was born.
Robin Ince says of the album: "Another repellent, ghastly and entirely necessary piece of work from Martin Rowson. Who needs to bother creating their own nightmares when Martin is so eager to draw them for us."
Listen on spotify here.
You can also listen via this clip below, where the music is accompanied by some of Martin Rowson's striking images.