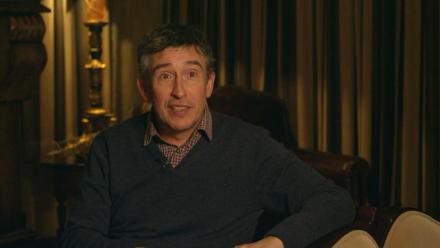 Steve Coogan has spoken about the crisis in live comedy as it remains one of the few activities that can still not go ahead despite lockdown restrictions being eased.
People can now go to the theatre in the open and presumably can attend any comedy gigs in the open air. There have already been a few stand-up gigs performed to small crowds al fresco.
But stand-up comedy in clubs is facing a crisis. A recent report put together by the Live Comedy Associaion has shown that 77% of comedy clubs could face closure within the next year if they are not able to reopen and many performers feel that they might have to give up comedy altogether.
Talking to Channel 4 News Coogan said: "An industry that was in a state of rude health has been holed below the water line. One of our greatest exports is comedy. It helps the nation's mental health. We should nurture it and not let it wither on the vine."
The fear is that comedy will not get its fair share of the recently announced £1.57 billion bail-out for the Arts. It is not recognised as an art form and comedians have historically struggled to receive Arts Council funding. Instead clubs have to support themselves.
"The bedrock of the industry is these small venues," continued Coogan. "We're not asking for special treatment, just equal treatment. It's crucial that it is helped or we will find ourselves in ten years time with nothing to laugh at."
Coogan is due to return later this year with an Alan Partridge podcast and he is also working on a #metoo drama.  
Read more details about the current campaign to #savelivecomedy here. And sign this open letter to show your support for live comedy.