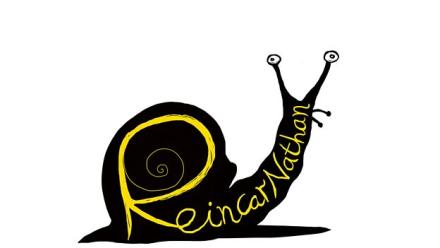 Life after death comedy ReincarNathan returns to Radio 4 on BBC Sounds, Thursday 9 July at 18:30, welcoming back Daniel Rigby and Diane Morgan, joined by Daniel Lawrence Taylor, Sally Phillips, Romesh Ranganathan, James Acaster and a host of special guest stars.
Written by Tom Craine and Henry Paker, ReincarNathan continues the adventures of Nathan (Daniel Rigby), a failed popstar who has died and been reincarnated. In each episode he is brought back as a different animal, but he never learns to do the right thing. It's Quantum Leap, meets Planet Earth, meets an idiot.
In the new series Nathan experiences various animal lives. He is his own granny's pet cat in episode 1. Because he fails so dismally, in episode 2 he is an eel (Romesh Ranganathan guest stars). In episode 3 he is a beaver in a Swedish river alongside Sally Phillips. Episode 4 sees him demoted to hamster, with Phil Wang co-starring. By episode 5 Nathan has done so badly that he is reincarnated as a Komodo Dragon, an animal that is completely driven by its reptile brain (James Acaster co-stars).
Guiding Nathan on his karmic journey is Jenny, his Spiritual Liaison Officer (Diane Morgan). But in the second series a new, rival Spiritual Liaison Officer arrives on the scene - Max (Daniel Taylor). Young, intelligent, tech-savvy and highly ambitious, Max soon outshines Jenny and poaches Nathan as his client. But is he really as good as he seems? 
This series features appearances from Romesh Ranganathan, James Acaster, Sally Phillips, Daniel Lawrence Taylor, Phil Wang, Vicki Pepperdine, Hugh Dennis, Freya Parker and Amy-Beth Hayes.
ReincarNathan, Thursdays from 9 July, 6.30pm.