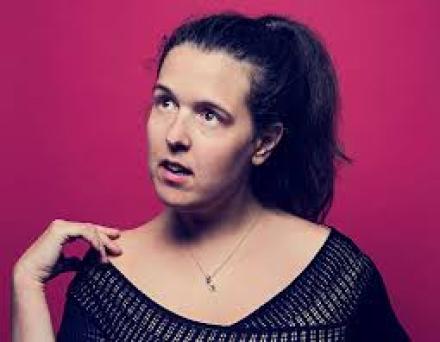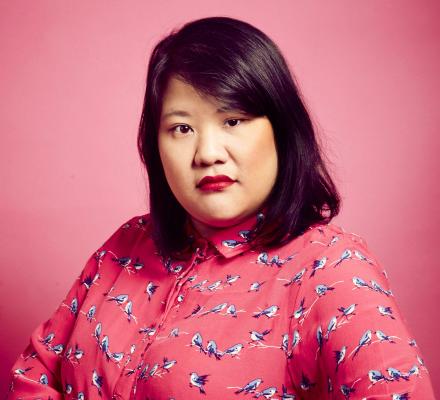 Comedy streaming service NextUp and Jericho Comedy are teaming up to present an online comedy festival on 13th & 14th June.
With over 10 shows across the weekend, the audience can expect to see podcast recordings, live stand-up shows and gameshows. From musical drag to stand-up, dungeons and dragons to drugs, Asian culture, LGBTQ+ culture there is plenty for everyone. The aim of the festival is to raise money for Oxfordshire Mind during this difficult time. All revenue raised from the streams will go straight to the charity (with live tickets split between Mind and the acts)
Shows include ​'Daddy Look at Me'​ with Rosie Jones (pictured top) & Helen Bauer, ​'Rice To Meet You' ​with Nigel NG and Evelyn Mok (pictured below) ​'Driving You Homo'​ with Same Lake.
Interactive shows feature ​Chris Betts Vs The Audience​ (winner of best improv show at the Leicester Comedy Festival 2020) where comedian Chris Betts will argue the opposite of any audience member. There's musical improv with drag duo Christian Adore and Eaton Messe a.k.a. Dragprov creating songs based on audience suggestions as well as a musical stand-up gala with freestyle rap god Chris Turner with musical legends Jon Long & Katie Pritchard.
Shows will be streamed on Twitch ​https://www.twitch.tv/nextupcomedy​ and Youtube but there is also the opportunity to be in the live audience of shows to be interacted with and included as part of the show, giving suggestions and getting the front row exclusive.
Full details of the festival can be found here: ​https://nextupcomedy.com/jericho/
Harry from Jericho Comedy said ​"We're incredibly excited to be putting on an online comedy festival, Next up are the place to stream comedy in the UK and an excellent partner for streaming these shows, and we care deeply about the work that Oxfordshire Mind carry out. We've arranged a great line up of shows together with live podcast recordings, streamable chat shows and live comedy. People can buy a ticket and be part of the live audience, there's even a virtual beer garden between shows where ticket holders can hang out with acts and ask questions, or you can watch the stream of each show on twitch and donate to Mind to help fundraise for the cause.It's set to be a great weekend of excellent comedy"
NextUp share subscription revenue 50/50 with comedians and also recently launched a ​Just Giving campaign​ to help comedians stay afloat during COVID-19. The campaign has raised almost £100k for comedians struggling as a result of loss of earnings as a result of the pandemic.