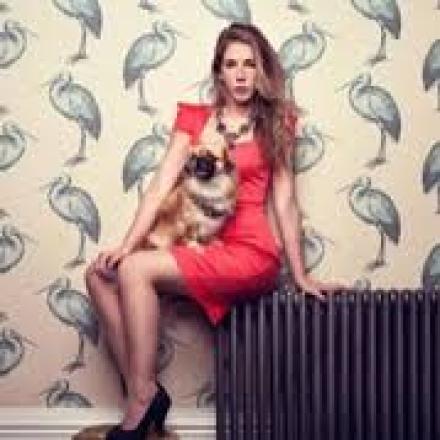 Katherine Ryan has extended the tour of her latest show, Glam Role Model, into 2015 due to popular demand.
In Katherine Ryan's homeland of Canada, it isn't unheard of for women to expose their breasts in public. To her amusement, however, here in the UK this questionable pastime actually has a title: 'glamour modelling'.
One-time Hooters employee Ryan is clearly aware that sex sells. What does get her goat, however, is not so much what glamour models do as what they don't do: speak. Besides saying what they are told to say, the only words they seem to utter in public are eviction nominations on Celebrity Big Brother. Would it do them any harm to have something important to say? Glam Role Model takes a look at the murky world of the beauty industry and examines the role of models who provide its bread and butter. 
Ryan has recently become a familiar figure on television, appearing on Live At The Apollo and Let's Dance for Comic Relief, Mock The Week, QI, Never Mind The Buzzcocks and 8 Out of 10 Cats. She was unaffected by publicised death threats last year, and survived the world's first crack smoking mayor. She was recently seen in series two of Badults (BBC3).
Read our interview with Katherine Ryan here.
For Katherine Ryan's full tour dates click on "next" below on the right.