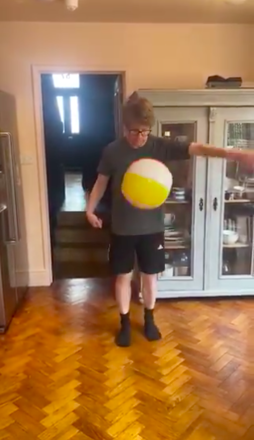 Last Leg presenter Josh Widdicombe has accepted the nomination to do the #24keepupchallenge.
He attempted to keep what looked like a large beach ball in the air 24 times in his kitchen to raise money for the North Devon Hospice, a charity providing specialist care and support to people who are affected by a life-limiting illness.
Plymouth Argyle supporter Widdicombe is from Devon himself.
If you ant to join in all you need to do is post your 24 keep-ups video and donate £5 by texting '24KEEPUPS' to 70460 - and then nominate five friends on Twitter.
The Last Leg is on C4 at 10pm on Fridays.
Picture: Twitter