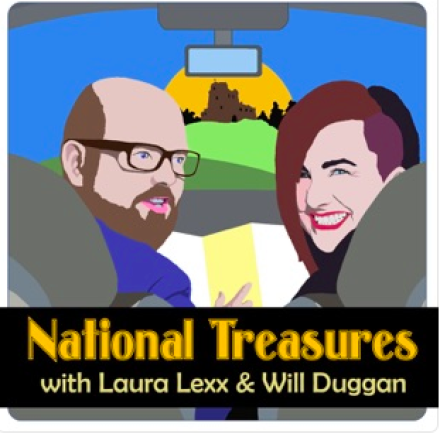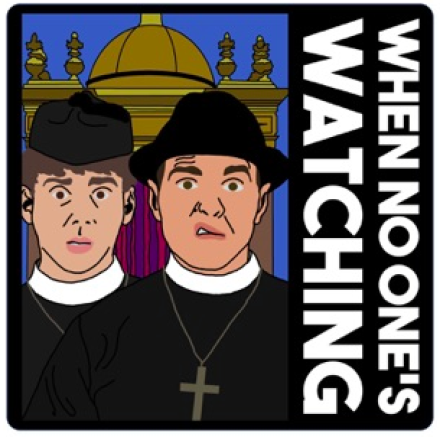 Award-winning production and distribution company DLT Entertainment has launched its new podcast division alongside two new comedy podcast series', When No One's Watching and National Treasures with Laura Lexx & Will Duggan. Heading up the new arm of the business is comedy writing duo, Ben Hillyar and David Mayes (Your Face or Mine, CITV's Scrambled!), who will also produce both series which will be launching today via leading podcast platform, Acast. 
Comprising of 10 weekly episodes and available to download now, When No One's Watching is hosted by comedian and presenter Matt Richardson (The Xtra Factor, Virgin Radio, Celebrity Haunted Mansion) and Busted band member Matt Willis, who interview celebrities and comedians and get them to confess the things they get up to when no one's watching. It's then up to the Matts to decide whether their sins are a redeemable GOOD bad, or an embarrassing BAD bad. Guests for series one includes Tom Fletcher, Emma Willis, Keith Lemon, Helen Bauer, Maisie Adam, Lauren Pattison, Kerry Howard and Derry Girls stars Saoirse-Monica Jackson and Louisa Harland 
You'll also be able to listen and download National Treasures with Laura Lexx & Will Duggan from today. Pre-recorded before social distancing measures were in place, you can and tag along with the comedians from home during their days out at some of nation's finest attractions. From castles, stately homes and ruins, to art galleries and museums, they journey through the country's culture sites including Warwick Castle, Beeston Castle, Devil's Dyke, Blenheim Palace, The Whitworth Art Gallery and Kew Botanical Gardens. Listen as they stumble through muddy fields, hallowed halls and half-remembered historical facts. It's like an audio tour… only narrated by two idiots!
Reporting to DLT Creative Director Darren Smith are comedy writers Hillyar and Mayes who were recently hired by DLT Entertainment to develop and produce comedy content in podcast format as a testing ground for ideas and talent that have the potential to be adapted for other mediums. It has since become an organic area of growth within the business and in addition to working with the existing talent base within the agency, the team boasts several projects and partnerships in the pipeline with a wide range of talent from across the industry.
Having invested in the newly formed Blue Book Artist Management (Matt Richardson, Micky Flanagan, Zoe Lyons) and Andrew Roach Talent (Aaron Simmonds, Lost Voice Guy, Laura Lexx) last year, DLT's collaborative approach enabled it to maximise opportunities to work with its extensive and impressive roster of comedians, actors and writers, fostering the perfect creative environment for new ideas to thrive.
Matt Richardson commented "I'm so chuffed I've finally got an outlet to get celebrities and comedians to admit the things they secretly enjoy out loud. Those stories are always far more interesting than the things they say in every other interview. What's better, is I get to do it with Matt Willis - a man I adore and love hanging out with. But more importantly - a man whose music I used to secretly enjoy and wouldn't even admit to in a podcast about confessions and guilty pleasures".
Laura Lexx, whose viral Twitter posts imagining life married to Liverpool manager Jürgen Klopp has recently resulted in a book deal, said; "The thing I've liked most about embarking on National Treasures so far is finding someone like Will to be really enthusiastic about stuff that's usually perceived as really uncool. To fully embrace middle age to the point where you're doing a podcast about nice days out, gift shops AND you're allowed to swear? This is winning."
DLT Entertainment CEO Donald Taffner Jr. added; "It's wonderful to be able to launch this new part of the business and welcome Ben and David on board as part of the team. During a time of increased uncertainty, we're all in need of some light relief and I have no doubt that Guilty Pleasures and National Treasures will not only come back for a second series, but will be the first of many projects that do just that. Matt Richardson and Laura Lexx are up and coming talent that we're proud to represent already and it's great to see our strategy over the last few years start to pay off for our clients and DLT." 
DLT's award-winning sitcom, My Family, is currently airing series one on BBC One at 8pm on Friday evenings. A rating smash hit, the full 11 series of the classic comedy is also available to watch on BBC iPlayer.
DLT also continues its role as owner and manager of the Shaftsbury Theatre, where multi award winning & Juliet will be returning later this year once social distancing measures allow.