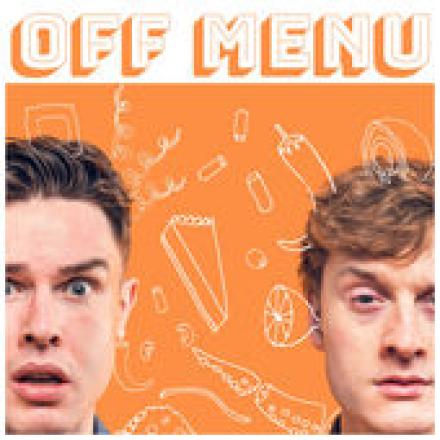 Off Menu, the foodie fantasy podcast hosted by comedians Ed Gamble and James Acaster, has won an online poll in a tightly fought contest.
In a vote carried out on Twitter and Facebook by the Comedy Podcast Devotees Facebook group they pushed Richard Herring's Leicester Square Theatre Podcast into second place for the Comedy Podcast World Cup. The Horne Section was third and Quickly Kevin was fourth.
In each instalment of Off Menu Acaster and Gamble invite special guests into their magical restaurant to each choose their favourite starter, main course, side dish, dessert and drink. 
Full results of the poll here, combining votes on Facebook and Twitter

Off Menu 8336
RHLSTP 7096
Horne Section 3175
Quickly Kevin 1386
Listen to Off Menu here.
Listen to RHLSTP here