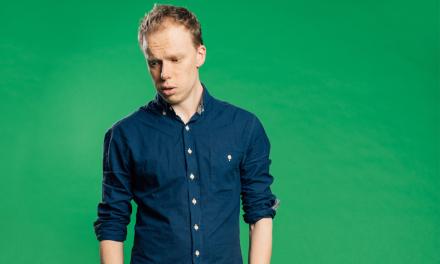 Award-winning comedian Jordan Brookes has made his show Body Of Work free to view for 24 hours on the 18th April (his birthday) to raise money for charity.
The exclusive link to view the show on Saturday is
here
. 
In lieu of gifts, Brookes will be asking friends, family, fans and viewers to donate to OCD Action - the largest UK charity focusing on Obsessive Compulsive Disorder.
Brookes says "I'm delighted to be making this show freely available for people to watch. It's one of the most personal shows I've done, took years of work and allowed me to be frank and honest about my experiences of Pure OCD for the first time on stage. The feedback continues to be amazing. Knowing that it has helped people come to terms with and make sense of their own experiences warms my heart. OCDAction is a resource that has helped me immeasurably over the years, and I would like to help them in any way I can, particularly at a time like this when people are feeling challenges to their mental health"
The show is normally only available on subscription service 
NextUp
 which showcases over 200 comedy specials from the most exciting names in comedy. For a full list of live-streamed shows alongside the programme guide for NextUp's Virtual venue 'NextUp Now' that's combating lockdown, please view 
nextupcomedy.com/now
 .
NextUp shares subscription revenue 50/50 with comedians and also recently launched a 
Just Giving campaign
 to help comedians stay afloat during COVID-19. The campaign has raised over £80k from some of the most famous names in comedy such as Dawn French and Lee Mack.