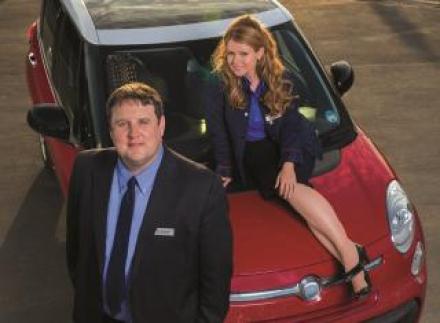 Peter Kay's Car Share is to return with a special audio episode.
Kay's Twitter account announced the news: "Car Share Returns With A Special Audio Only Episode @Sianygibby @PColemanchester and myself got together via t'internet and wrote a new short episode in an effort to try cheer people up. It's on @BBCiPlayer on Good Friday 10th April. Enjoy and #StayHomeSaveLives."
The episode will be available from 7pm.
This marks another return for Kay following yesterday's announcement that he would be taking part in the BBC's Big Night In show later this month.
In 2017 Kay cancelled all upcoming projects including a major tour due to unforeseen family circumstances.
Picture: BBC