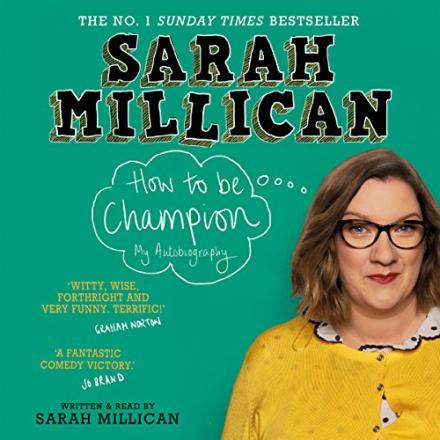 Sarah Millican is going to be reading her best-selling autobiography How To Be Champion each afternoon online, (at around 3pm, "but let's see"). This video will appear on her socials - @sarahmillican75 on Twitter, Sarah Millican (with blue tick) on Facebook and @thesarahmillican on Instagram - plus her YouTube channel which is here.
The episodes will be numbered so if you miss one, it'll be easy to find it to catch up. Telling fans in her newsletter Millican wrote: "Over the course of the book, no doubt I'll get fatter, my hair will become it's natural colour (who knows), sometimes I'll be in pyjamas, sometimes no make up. If you compare the first episode to the last episode it'll look like those photos of Tony Blair at the start and end of his go at being Prime Minister. It's going to look like my book is really harrowing. In truth it is not. It is a funny autobiography with self help tips."
Or you could also buy How To Be Champion here. Millican says: "Treat yourself if you want to read along with me, like Jackanory!"