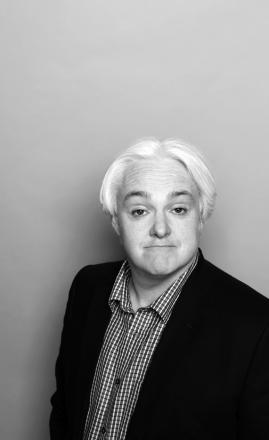 Comedian Caimh McDonnell has signed a book deal with publishers Transworld for his supernatural thriller The Stranger Times following a six-way auction in Germany, auctions in France and Spain. The screen rights have been acquired by Playground Entertainment.
The Stranger Times will be published in print and digital formats in early 2021. 
The Irish comic, who is also a scriptwriter, has already published a number of novels. This latest book, written under the name of his alter ego C K McDonnell, is the first in a series of "smart, irreverent and bloody funny" supernatural thrillers following a Mancunian newspaper which reports on weird, inexplicable happenings.
McDonnell said: "As soon as my agent told me that Simon and Transworld were interested in The Stranger Times, I told him that I didn't want to go anywhere else. Thankfully, he neglected to mention that in negotiations. I'm thrilled to be working with them and on a project that celebrates my adopted home of Manchester in all of its oddball glory."
Picture © Andy Hollingworth Archive.