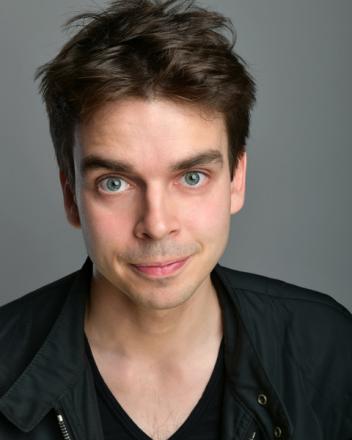 BBC Radio 4 has picked-up comedian Joz Norris as part of their line-up of Sunday night "Stand-Up specials".  The show, "A Small Talk About Small Talk", unpacks the various things that go on in our heads while we're wading through the quicksand that is polite chit chat.
Norris, who won Best Show in the Comedians' Choice Awards at the Edinburgh Fringe last year, said:  "I'm really looking forward to taking thoughts from the stage and translating them for a radio audience and playing with sound in the same way I would normally play with images in my live shows." 
This will be the second collaboration for Norris with producer, Steve Doherty at Giddy Goat for BBC Radio 4, this year, following the well received, "Useless Millennials" with Roxy Dunn which was broadcast in February. "Useless Millennials" is currently available via BBC Sounds.
The show is expected to be recorded for broadcast in the autumn. 
Picture: Steve Ullathorne