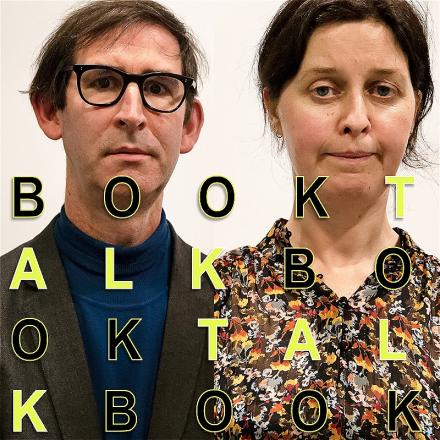 Comedian, writer and broadcaster Robin Ince will be performing two new shows in Manchester and Salford as part of the 9th Greater Manchester Fringe in July 2020.
Robin explores UFOs, aliens, conspiracy theories, the future of humanity and human evolution on the BBC Radio 4 show The Infinite Monkey Cage with Professor Brian Cox.
Coping with the Cosmos on Saturday 11 July at 8pm at the International Anthony Burgess Foundation in Manchester is a show about trying to accept the universe the way it is, with bungled quantum theory natural selection and dung beetles.
The Satanic Rites of Robin Ince, on Wednesday 15 July at 7pm, at the King's Arms in Salford, will be when Robin turns to the dark side to celebrate the films of Peter Cushing and the embroidery of Ernst Thesiger, a celebration of horror flicks and books that were the security blanket that helped him survive being young.
Comedy writer, storyteller and actor Ben Moor performs Who Here's Lost? on Friday 3 July at 5.30pm, at the King's Arms in Salford, looks at what we make of our lives. An artist worries that his work has lost its way. An architect wants to see her buildings for on last time. A changing landscape is searching for itself.
Ben Moor has written for Spitting Image and Week Ending, as well as creating Elastic Planet for BBC Radio 4 and Undone for BBC Radio 7. He has appeared in Knowing Me, Knowing You with Alan Partridge, Fist of Fun and the films Casanova, The Three Musketeers and Miss You Already.
In his second show, Ben plays Burton Mastrick with multi award-winning comedian and actor Joanna Neary as Jenny Nibbingley in BookTalkBookTalkBook on Saturday 4 July at 2pm at the International Anthony Burgess Foundation in Manchester. Combining a parody of awkward live author events with an exploration of artificial intelligence and the creative process. 
Joanna is also appearing in her own show Wife on Earth at the King's Arms in Salford on Friday 3 July at 9pm, with the much-loved alter ego, repressed housewife Celia (as heard on Radio 3's The Verb and host of the Cosmic Shambles Network's Wife On Earth book review podcast). 
Nominated for a Perrier Best Newcomer award at Edinburgh Fringe, Joanna spent six winters in Manchester, playing Johnny Vegas's neighbour Judith on the BBC series Ideal. She also recorded a radio show for BBC Manchester called The Art Of Now - Inbox and two episodes of The Verb with Ian Macmillan, playing Celia, the character from this show.
GMFringe is an annual grassroots arts festival with about 200 shows for all the family, 1-31 July, at a wide variety of venues throughout Greater Manchester. 
More than 50 shows are already on sale via https://www.greatermanchesterfringe.co.uk