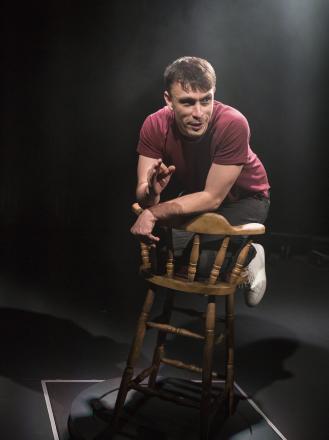 Award-winning comedian/actor Richard Gadd is one of the team working on the TV adaptation of the acclaimed book A Bit Of A Stretch: The Diaries Of A Prisoner by Chris Atkins.
Atkins is a film-maker who was found guilty of UK film tax fraud and sentenced to five years in prison. He spent the first part of his sentence in Wandsworth Prison and following his experience described what he saw as "the worst UK prison crisis in history". He was released in December 2018, having served almost 30 months, the latter part in an open prison.
According to an interview with Atkins in Screen Daily, Edinburgh Comedy Award winner Gadd is one of a team of writers working with Atkins, Declan Lawn, Danusia Samal and Pete Jackson.
This is a busy time for Gadd. He was also one of the writers on the Netflix hit Sex Education. His solo stage show Baby Reindeer (pictured) opens in the West End of London in April and he will then be performing it in America. Details here.
Picture: Michael O'Reilly