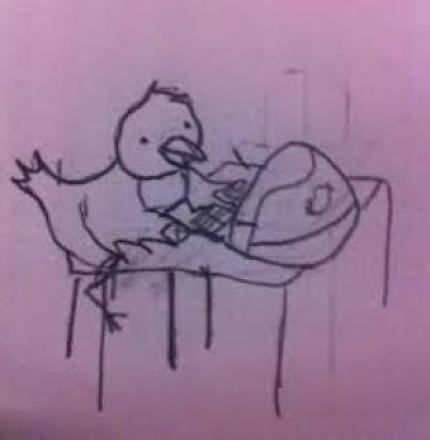 Why are some things a hit and some things not a hit? It must the oldest question in the showbiz book. And, of course, the trouble is that nobody has the definitive answer. Or we'd all be having hits. Screenwriter William Goldman probably got closest to cracking the chestnut when he wrote about Hollywood: "nobody knows anything." Nobody sets out to open a bad restaurant either I guess and I've been to a fair few of them in my time, but that's another story…
Anyway, I was prompted to write this following the almost unanimous praise being pointed in the direction of the West End production of The Upstart Crow. Critics have raved about every aspect of it, from the great performances by the familiar-from-TV cast to the great set to the great direction by Sean Foley which never misses an opportunity for a knockabout laugh.
And yet last autumn I saw a previous production in the West End directed by Sean Foley. The Man In The White Suit was also an adaptation of a classic, it also had a great set, and a great cast, headed by hardest working Seinfeld lookalike in showbiz, Stephen Mangan. And yet it received lukewarm reviews and closed early. The only difference I can see is that Foley reworked the Ealing Comedy film version, whereas here Ben Elton had also written the original Upstart Crow for television.
But it would oversimplify things merely to say Foley is not as good a comic writer as Elton. There is just so much alchemy in what makes a hit. Maybe nobody really does know anything. Look at the Mel Brooks film The Producers - the plot was all about trying to make a mint by making a flop. And by accident they made a gold-played hit. And ended up in jail.
The other reason I'm writing this is because it overlaps with my obsession with stand-up. Why do some stand-ups make it big while others don't? We all know the comics who should be household names. Why aren't we watching Hal Cruttenden's Comedy Roadshow on Saturday nights? Why isn't Ian Stone hosting Have I Got News For You? Why isn't Adam Bloom fronting Would I Lie To You?
It was brilliant to hear recently that another circuit stalwart, Zoe Lyons, is getting her own TV show. But this feels like an exception. When a star makes it big it is usually clear that they have star potential, but there are others who don't make it who, maybe if only they had the breaks, might also have been stars. Or maybe not. I remember once chatting to a quite successful stand-up in Edinburgh and he said to me that he makes observational jokes just like Peter Kay, why isn't he a big star like Peter Kay? And this other comic had a point. His jokes were strong, he just didn't tickle the entire nation's funny bone for reasons best known to the nation's funny bone, which can't talk. If in doubt blame the public.
In stand-up is it down to timing? management? shape of your face? colour of your skin? Probably all of these things and none of them. It is always easy to see why a stand-up is a star or a play is a success after the event. When a star comes along they just seem to feel right, even if you can't say why. And that's why some stand-ups make it massive and some have to settle for a good living. Perhaps that's why The Upstart Crow is a hit while The Man In The White Suit wasn't. But don't ask me how or why. I agree with William Goldman. Nobody knows anything.