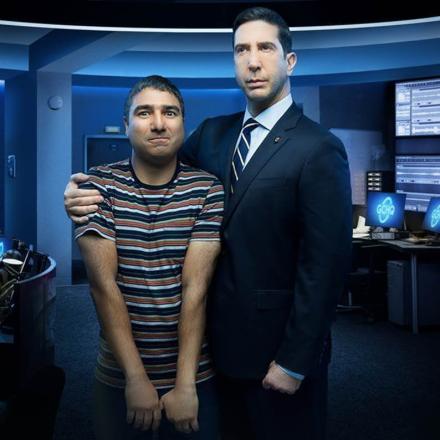 Sky's new comedy Intelligence has already been recommissioned before the first series has aired.
The first series starts on Sky One and NOW TV on February 21.
The workplace comedy is set in the UK's GCHQ – a kind of weedier, geekier version of MI5, where they tackle international and domestic cyber-crime from a desktop.
Nick Mohammed said: "I couldn't be more delighted about setting off alarm bells inside GCHQ all over again"
David Schwimmer said: "I am thrilled to continue to pretend to be important to National Security."
Intelligence 2 was commissioned by Jon Mountague, Sky Studios' Director of Comedy and Zai Bennett, Sky's Managing Director of Content. The series is created and written by Nick Mohammed and produced by Expectation. Intelligence 2 will be distributed by NBCUniversal Global Distribution on behalf of Sky Studios.