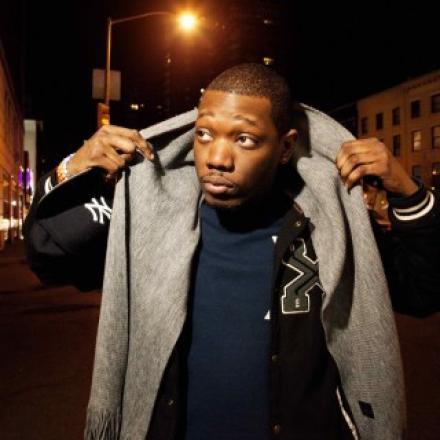 It's a good week for thinking persons' comedy at the Soho Theatre. From Tuesday to Sunday there is an opportunity to see the hotly-tipped Michael Che. The laid back New Yorker comes trailing a string of recommendations and positive write-ups. He has recently been named as one of Rolling Stone's '50 Funniest People', Buzzfeed's '50 Hottest Men in Comedy', and Variety's 'Top 10 Comics To Watch'. Lists and charts aren't everything though. He was also pretty well-received at the Edinburgh Festival last summer, mixing tart political comments with astute observational gags. Definitely one to watch.
While most of her contemporaries on the circuit are warming up for next year's Edinburgh Sara Pascoe finally brings her 2013 show, Sara Pascoe v The Truth to London. She is at the Soho Theatre from Thursday to Saturday. I've been tipping Pascoe for greatness every year for as long as I remember. I'm not going to stop now – sooner or later I'm going to be right. I thought this show could have been the one to do it, mixing philosophy and jokes with feminism, but in Edinburgh she seemed to be knocked out of the way by the juggernaut of support for Foster's Award winner Bridget Christie. Good lord, the Foster's panel couldn't possibly put two outspoken feminists on its shortlist could it? 
Elsewhere here is a different kind of recommendation, but one which should appeal to all comedy fans. The UK's first Museum of Comedy finally opens its doors in Bloomsbury to the public on May 28. As well as historical exhibits such as the Two Ronnies' spectacles, Charlie Chaplin's cane and Tommy Cooper's handmade props there is an exhibition of the work of photographer Steve Ullathorne. He once took a photo of me and made me look pretty normal so he must be good. There will be more on this after BTJ has had a sneak preview.