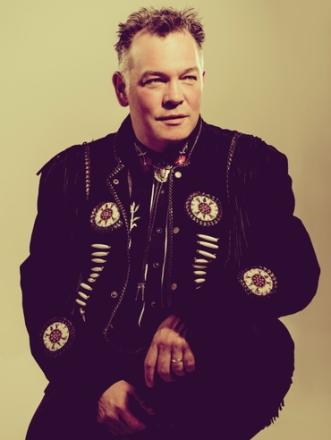 Social media has revealed some unusual alliances over the years. Last Christmas, for example, it turned out that there was something of a bromance between rapper Ice T and John Challis, who played Boycie in Only Fools and Horses. The two of them exchanged Christmas wishes on Twitter in December and put smiles on lots of people's faces. It was also a pleasant surprise to discover that American Doug Stanhope was an early adopter of Mancunian Karl Pilkingon.
Now it turns out that Robin Askwith and Stewart Lee have been collaborating. As well as performing his latest show(s) Snowflake/Tornado Lee is currently working on a labour-of-love documentary about legendary Birmingham musician Robert Lloyd and his band The Nightingales. You can read more about that project here. The film is called King Rocker and features an interview with Askwith and also Frank Skinner who, legend has it, auditioned for an embryonic version of the band in his pre-stand-up youth.
Askwith has posted an anecdote about meeting up with Stewart Lee and having lunch together: "At lunch with Stewart Lee the other day he came up with something that Julian Cope had told him "To be a legend you have to get past being a 'has been' " This will be interesting ...filmed my bit and we are threatening to do a crowdfunding show together ..anyone interested?!"
The actor, who made his name as the star of the Confessions... films in the 1970s and also worked with revered director Lindsay Anderson, is a fan of Lee's work. When someone suggested that Askwith go and see Snowflake/Tornado Askwith replied: "A must!"
Robin Askwith on Pointless/BBC
Stewart Lee picture Idil Sukan.