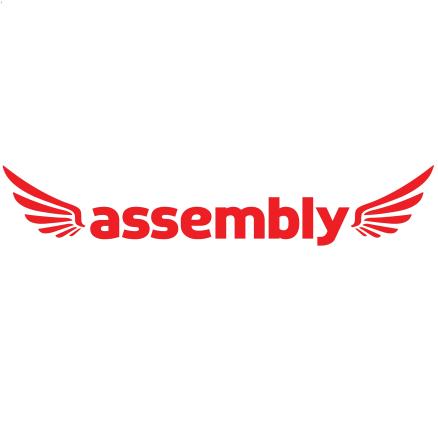 Assembly Festival has announced that applications for the 2020 Assembly Roxy Theatre (ART) Award are now open. This year, for the first time ever, the Award will provide additional performance and development opportunities for up to four shortlisted productions.
The ART Award was introduced in 2017 to support new theatre from Scottish and Scotland-based artists and companies, wishing to bring new work to the Edinburgh Festival Fringe. Each year it is presented by Assembly Festival to an independent theatre-maker or company based in Scotland and the winner receives support valued at over £5,500.
This support includes rehearsal space and use of Assembly Roxy as a performance space during the Edinburgh Festival Fringe with no minimum fee, press and marketing support and guidance, technical support, Fringe Society registration, dramaturgical support, mentorship, and guidance from the experienced Assembly Team. 
For the first time ever, Assembly will also be selecting up to four shows, alongside the ART Award-winner to receive developmental support during the Roxy's Spring 2020 Season. All of the shows will receive a table-read afternoon in the Downstairs dressing room, workshop time in the Downstairs Theatre, a technical rehearsal day, and a 3 - 4 performance run as part of the Roxy's New Writing Season in Roxy Downstairs between March – June 2020.
William Burdett-Coutts, Assembly Festival's Artistic Director said:"The Fringe has provided a platform for some of the biggest names in theatre and has grown to be the biggest showcase for writers, directors and performers on an international stage. We are proud to deliver a platform for new Scottish work. The winning production takes place at Assembly Roxy, now presenting an exciting programme in Edinburgh all year-round."
Taylor Dyson & Calum Kelly, ART Award-winners 2019 said:"The ART Award is the perfect opportunity for new and emerging artists. It takes the stress and financial burden away and simply enabled us to be creatives. The experience of the Assembly team was completely invaluable. Any Scottish theatre companies thinking of bringing a new show to the Fringe, we'd definitely recommend applying for the award."
Previous winners include Taylor Dyson & Calum Kelly for Ane City (2019) Jen McGregor for Heaven Burns (2018) and Andy Edwards & Amy Gilmartin for Scribble (2017). 
Applications are now open and will close at 5pm, Friday 24 January 2020.
Full information is available to download here.