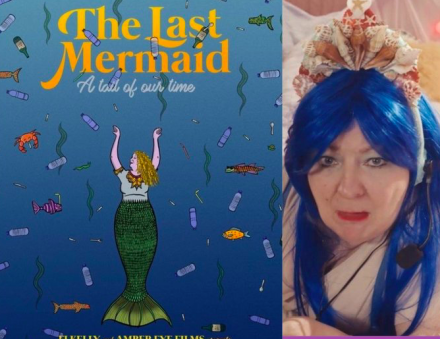 A comedy film co-written by stand-up comedian Janey Godley has won Best Short Film Award at the Winchester Film Festival.
The Last Mermaid is directed by Fi Kelly and also stars Gabriel Quigley and Sanjeev Kohli of Still Game and Fags, Mags and Bags.
It was co-written by Godley and Jules Middleton.
Godley plays Pearl, a chain smoking, booze-swilling mermaid. When she discovers she is the last of her species left alive she has to decide if she wants to try and get pregnant fast or watch her race die out .
As well as co-writing the film she also improvised many of the scenes.
The film also won an award for Best Drama at The Women Over 50 Film Festival (WOFFF) in Lewes in September.