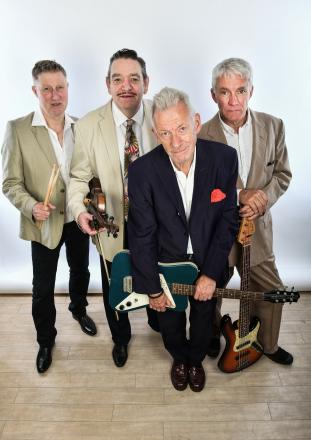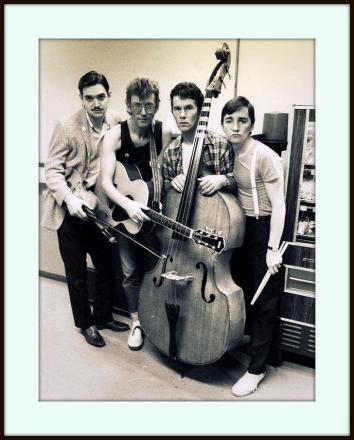 The cliché runs that most stand up comedians would kill to be rock stars and a lot of rock stars would fancy a go at comedy. There have been a few comics who have successfully straddled the humour/music divide - Tim Minchin and the great Bill Bailey being two standout examples - but, alas, rock stars' ambitions to conquer the world of drollery has not had as much success, although Bono's comic persona has endured for over three decades - albeit unintentionally.
I have enjoyed both careers having been singer/guitarist/songwriter with New Wave (well, more BLOW Wave) band Fabulous Poodles with whom I had five solid years of playing every toilet across Britain and Europe followed by two three month tours of the USA supporting the likes of Tom Petty & The Heartbreakers, '50s pasticheurs Sha Na Na, The Ramones and several other name bands of the late '70s and early '80s.
Our final performance was at The Venue in Victoria on New Year's Eve 1980/81 and after all four Poodles had gone off to lick our arses for a few months I found I was still hungry to work so I auditioned for the comedy music spot at The Comic Strip in Raymond's Revue Bar. It always struck me as funny that this new non-sexist comedy should be performed in West End strip clubs but I found I enjoyed working with the likes of Rik Mayall, Nigel Planer, French & Saunders, Arnold Brown and that comic force-of-nature, Alexei Sayle.
The music scene had become tame to my ears after the thrills and spills of Punk and New Wave had been replaced by tinkly two-fingered synth players, drum machines and the posy peacockery of the New Romantics (nowadays I'm more a fan of the Old Rheumatics) and suddenly this in-your-face alternative comedy seemed to me to be the perfect antidote.
I changed my real name, Tony De Meur, to 'Ronnie Golden,' a good 'used car salesman' moniker which I felt worked better for stand-up and initially I was the only musical comedian out there. And because Alternative Comedy was brand new and untried, there were only a small handful of venues, but as the circuit grew soon there were more comic musos grabbing their piece of the comedic pie and now the comedy song is an established staple on the circuit.
Of late, though, I find I miss the old days of unpredictability and the palpable sense of danger which, apart from the welcome barbs of Stewart Lee, has been replaced by the more family-friendly comedy of Michael McIntyre which TV audiences hungrily lap up. The technical standard of a lot of the current spate of younger stand ups is far superior to a lot of the acts I worked with in the early days but, for me, the fun has largely gone out of it which is why I'm hanging up my ukulele, clown shoes, red nose and fright wig and testing the unpredictable waters of rock music again. Wish me luck.
Friday Nov 29th, Return of The Fabulous Poodles at Nell's Jazz & Blues, 3 North End Crescent, West Kensington, London W14 8TG. Buy tickets here.
2019 picture by Steve Ullathorne