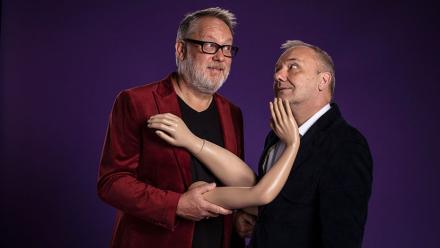 The transmission details of the new series of Vic And Bob's Big Night Out have been revealed.
The first of four episodes will be broadcast on BBC4 on Wednesday November 27 at 10pm.
Vic Reeves and Bob Mortimer will be mixing new characters and crazy new concepts with old classics such as Novelty Island and Judge Nutmeg dispensing punishment to one unsuspecting audience member.
There is also a chance for fans to get a sneak preview at a special London screening before then on Wednesday November 20. Details here.