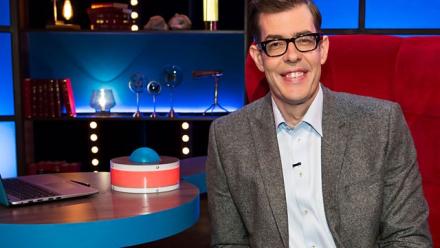 Richard Osman is to host a Christmas quiz on Channel 4 looking back over the last ten years.
Richard Osman's World Cup Of The Decade will celebrate the very best of the decade across various categories including: Film, TV show, Song, Celebrity, and New Thing.
Viewers will take a nostalgic trip down memory lane as Richard and his celebrity guests discuss the potential winners in each category, before revealing the ultimate winner in each group.
In the lead up to the show, the host of BBC quiz House of Games (pictured) will host a World Cup style tournament on Twitter giving the public the opportunity to have their say on each of the five categories with the winners being revealed on the show.
A fun and irreverent celebration of the best the decade has had to offer, there will be heated, funny discussions from our studio panel, mixed with a meaningful public vote to ensure the World Cup goes to its rightful home.
Richard Osman's World Cup Of The Decade will be broadcast on C4 over Christmas.