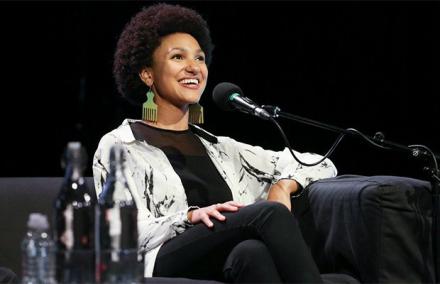 Jess Brough, who founded the Fringe of Colour, has landed second place in The Hot 100, Who To Watch Out For In 2020 chart, just published by Scottish magazine The List.
Brough (pictured) set up the Fringe of Colour in 2018 having seen how overwhelmingly white and middle class the Fringe was both on and offstage.
Her organisation set out to give free tickets to people of colour to see Fringe shows by black and minority ethnic (BAME) performers. This summer she was also given the Dave Edinburgh Comedy Award Panel Prize. 
The Hot 100 also singled out some of Scotland's established and rising comedy stars. The performers placed in their chart are Susie McCabe, Limmy, Gary Meikle, Janey Godley, Amy Matthews, Stephen Buchanan, Ashley Storrie and Still Game.
Number one in the Hot 100 was venue Sneaky Pete's.
More here.