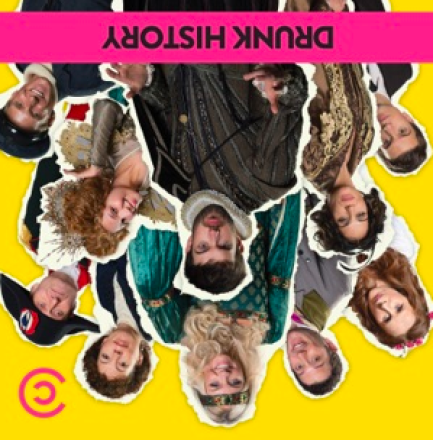 Viacom International Studios (VIS) has announced an adaptation of its hit live-action comedy format Drunk History in Australia. Free-to-air broadcaster Network 10 has commissioned a series from Eureka Productions, following a format option and pilot deal brokered between Eureka and VIS in 2018. 
The news marks VIS's first full series format pick-up in the territory. First launched during Network 10's "Pilot Week" in 2018 as a one-off, Drunk History was the most watched pilot nationally*.  The full series will premiere on Network 10, a division of CBS International Studios, in 2020.
Drunk History features well known comedians drunkenly retelling their favourite true historical stories which are in turn re-enacted by well-known celebrities. First launched in 2013 on Comedy Central US, the show has already achieved international success with several local adaptations made in the UK, Brazil, Hungary, Mexico, the Netherlands, Poland and on Viacom-owned Telefe in Argentina.
"Drunk History is a noisy, brand-defining show for Comedy Central and is great fun to make, offering plenty of scope for a wide range of casting and historical storytelling," Laura Burrell, Head of Formats, International Content Sales, VIS, commented. "We're very excited to have struck our first Australian format deal with Network 10 and Eureka Productions as it's further evidence that our formats can be adapted to suit the needs of a mass audience anywhere in the world."
In addition, VIS has announced the renewal of a long-term format partnership with Discovery Networks across the Nordic region for reality show Ex on the Beach. The agreement involves production of seasons 7 and 8 of the hit show in Sweden, making it the longest running adaptation outside of the UK.  Seasons 3 and 4 will also be produced in Norway and Denmark, with Discovery also taking an option in Finland. Each version of the show will be produced by Endemol Shine's local production company.
VIS will bring a raft of new formats including MTV's newest format Ghosted and Paramount Network's Marriage Rescue fronted by Bar Rescue veteran, Jon Taffer. 
*Source: OzTAM 5 City Metro, 20/08/19, Reach includes encores, Consolidated 7.