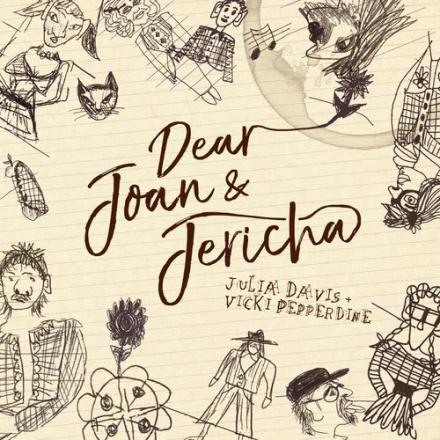 Dear Joan and Jericha, the award-winning comedy podcast from the minds of British comedy writers and actors Julia Davis and Vicki Pepperdine, returns for a second series on Acast's ever-expanding podcast network. Eight new episodes will be released weekly starting October 3rd. 
For those not familiar with the notoriously explicit satirical podcast Dear Joan and Jericha, fiercely opinionated agony aunts Joan Damry and Jericha Domain, dish out eye-wateringly unhelpful advice on a weekly basis to spoof listeners' letters, offering up solutions to female genital disorders and tips on how to spice up your life "downstairs" to please your man. Julia and Vicki's delightfully dark, ad-libbed comedy, once described as 'Derek and Clive Live meets Joyce Grenfell', leaves listeners wincing in disbelief and stifling fits of laughter in equal measure. Disclaimer: following Joan and Jericha's guidance is entirely unwise. 
Julia Davis and Vicki Pepperdine, co-creators of Dear Joan and Jericha said "We are delighted to be joining Acast, who are already host to so many of our favourite shows. We're in such good company, we couldn't be happier." Joan and Jericha themselves declined to comment. 
Dear Joan and Jericha won the Best Comedy Podcast Award at this year's British Podcast Awards amid stiff competition, and is consistently featured in best podcast lists for its distinctive, and quite frankly unrepeatable, brand of satire.
"Being huge fans of Dear Joan and Jericha, we're so excited to welcome Julia and Vicki to the Acast family. The last series was an overnight success and deservedly picked up a massive fanbase along with industry awards - we're waiting with bated breath to hear what inappropriate advice the agony aunts dish out this series" said Sophie Herdman, UK content director at Acast. 
Listeners can tune into the new series starting 3rd October on Acast and all other podcast providers.