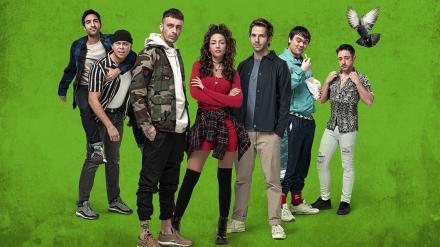 Sky One's new series Brassic has proved to be a big hit for the broadcaster.
The northern comedy drama, co-created by its star Joseph Gilgun and BAFTA-winning writer Danny Brocklehurst, is their biggest original comedy series launch for over seven years, with 1.7m viewers watching the first episode.
The first series of Brassic has already gained widespread acclaim; The Observer declared that it is "A winner!" and "One of the year's best new comedies.", The Sun described it as "a clever mix of comedy and pathos" and The Telegraph as "Confident and hilarious." Heat Magazine's five-star review said it "Is a love letter to the working class" and Virgin Radio Breakfast show host, Chris Evans, declared "It's the funniest thing I've ever seen."  The new second series of the comedy drama will see all members of Vinnie's (Gilgun) gang of friends reunited for even bigger and bolder misadventures around the fictious rural Lancashire town of Hawley.  
Joining Gilgun, the cast includes motivated single mum Erin (Michelle Keegan), Vinnie's best mate Dylan (Damien Molony), champion kebab eater Cardi (Tom Hanson), Ash (Aaron Heffernan), the son of a family of fighting Travellers, the sexually liberated Tommo (Ryan Sampson), and garage owner JJ (Parth Thakerar).
Series two will see new faces join the cast including John Thomson (Cold Feet) and Bill Paterson (Fleabag) as well as the return of Dominic West as Vinnie's blundering GP. It will pick up with the friends a few months after the events that took place in the finale of series one.
The second series has just started filming.