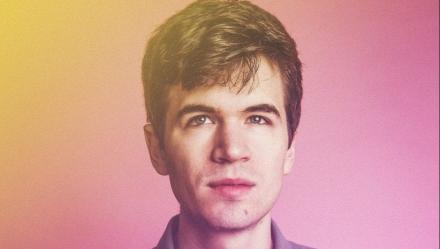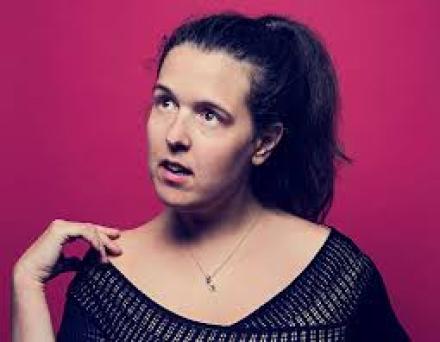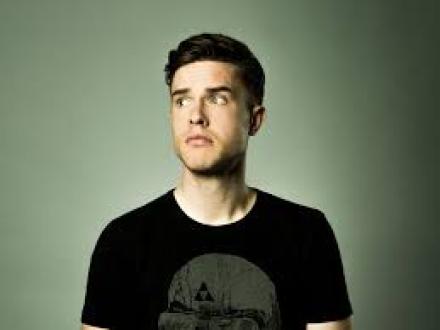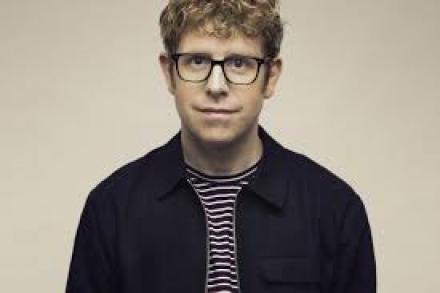 The Greenwich Comedy Festival always feels like the last laugh of summer to me. The weather is still balmy when you arrive – if you are lucky – but as the gigs are in a large marquee it marks the moment when my big coat is taken out of the wardrobe and dusted off. But enough about my sartorial choices, is the comedy any good?
Well, with the line-ups they have here they can hardly go wrong. Sean Lock opened the first night, the likes of Sara Pascoe, Stewart Lee and Jason Manford are still to come and on the second night compere Ed Gamble introduced a trio of top acts. Gamble was on top form warming up the full house. Latecomers got plenty of playful stick, particularly if they tried to sneak unnoticed into the front block in a hi-vis vest.
First up was Ivo Graham, fresh from the Edinburgh Fringe and a Dave Edinburgh Comedy Award Best Show nomination. His short set here was an edited version of his winning hour, taking in gaining a baby, losing a Young Person's Railcard and explaining that he can't bash Boris Johnson because they both went to Eton and if he knocked him his commemorative leaving present cufflinks would have to be returned. 
Graham is very good at having his posh boy privilege-flavoured cake and eating it. He's one of the nice Old Etonians, he explains, like Rory Stewart, who looks like his hair is still wet from having his head pushed down the bogs. There was an added topical frisson to Graham's set as one of his routines was about finding himself playing in a boules match with Jo Johnson, who had resigned earlier in the day. It would have been nice if Graham had gone more off-script here, but a police siren outside at just the right moment delivered a timely punchline on his behalf.
Rosie Jones is very much a rising star and has already featured in a power list of top lesbians, albeit, as she quipped, closer to the bottom of the chart than the top. Jones has cerebral palsy and if Ivo Graham owns his poshness Jones very much owns her CP. I sensed that there was a little awkwardness in the audience at the start but it soon melted away as Jones landed joke after joke about having CP, such as why it is a condition that is so hard to say for people that have it. 
Her strongest routine was about a flight to Barbados when she encountered a fellow passenger with outdated views and an equally outdated use of language. Jones' account of the incident had the audience chuckling en masse one moment, then in absolute silence as the emotive element of the story unfolded. The roar of laughter at the pay-off, however, could not have been louder. 
Headline act Josh Widdicombe is setting out on a big tour later this year, so his set was part-sneak preview, part-Greatest Hits. Or at least I think some of the jokes were greatest hits. The Last Leg star has a brilliant knack of coming out with insights that when you hear them feel so obvious – in a Good Way – that you can't help feeling you must have heard them already. Such as his gag about having a sight test and being told by the optician to "have a guess". We've all done it, but when Widdicombe says it we suddenly realise what's the point of guessing the letters and getting the wrong prescription?
Elsewhere he homed in on the travails of being a settled thirtysomething who has a special travel pillow and orders an organic vegetable box just to watch the courgettes go off. His routine about driving had a few windscreen wiper references that came close to an old Michael McIntyre riff, but then he took things to a whole new level. And his wedding stories were pretty much the last word on everything that happens when you are invited to a wedding. Or, in Widdicombe's case, when you are only invited to the evening do while your partner gets to go to the whole thing.
If you are in the market for thoroughly enjoyable, guaranteed laughs bag a ticket for Widdicombe's tour. Or if you can't wait that long get down to Greenwich this weekend - different performers, same high class level of comedy. 
The Greenwich Comedy Festival runs until Sunday, September 8. Details here.